Brighten The World Green The World
Your Best Commercial And Industry LED Lighting Base

In China
Wandan Lighting is one of China's leading Commercial and Industry LED lighting manufacturers and suppliers.Wandan Lighting(Wonder) is a China Mainland Registered company and HongKong Registered company.We do business with clients from all over the world.Our lighting specialists are trained to provide you with exceptional help.We have been selling LED Industrial, Commercial and Sports Lighting for 20+ years, so let us help you solve your lighting issues.We strive to deliver your lighting fixtures on time, within budget, and with an exceptional level of quality. Price your project quickly and easily now!
Best LED Lighting expert for Indoor and Outdoor
Wandan Lighting specialist offers a wide variety of products to meet your every need.
Wandan Lighting was founded in 2002,ISO9001:2015 quality system certification was approved in 2016.With more than 20 years of lighting experience, we are a lighting manufacturer who understands what goes into producing quality lighting systems.Lamp quality is determined by how the lighting manufacturer controls the components and the way the company brings them together to form the finished product.It is our primary goal at Wandan Lighting to help our commercial and industrial customers save energy and money by using safe, efficient LED lighting for their facilities. It is also our goal to try and educate our customers with real information about LED Lighting, and how to convert from their older style lights over to LED. We provide one on one support to help you purchase the right product for your application.We have leading LED driver box designs and assembly patents. That's why it's no surprise that we earn top product and supplier awards. Our strategic partnerships with industry leading vendors have allowed us to achieve just that.
About Wandan Lighting Inc
High Power LED Lighting Is our only business since our foundation.
Wandan Lighting Inc has a state of the art facility that enables our clients to successfully overcome production challenges to produce the innovative, cutting-edge products so highly in demand in today's marketplace. We have outreached our customer base from varied industries like aerospace, telecommunication, defense, medical etc to provide quick turn and customized led light prototyping services with great customer retention ratio.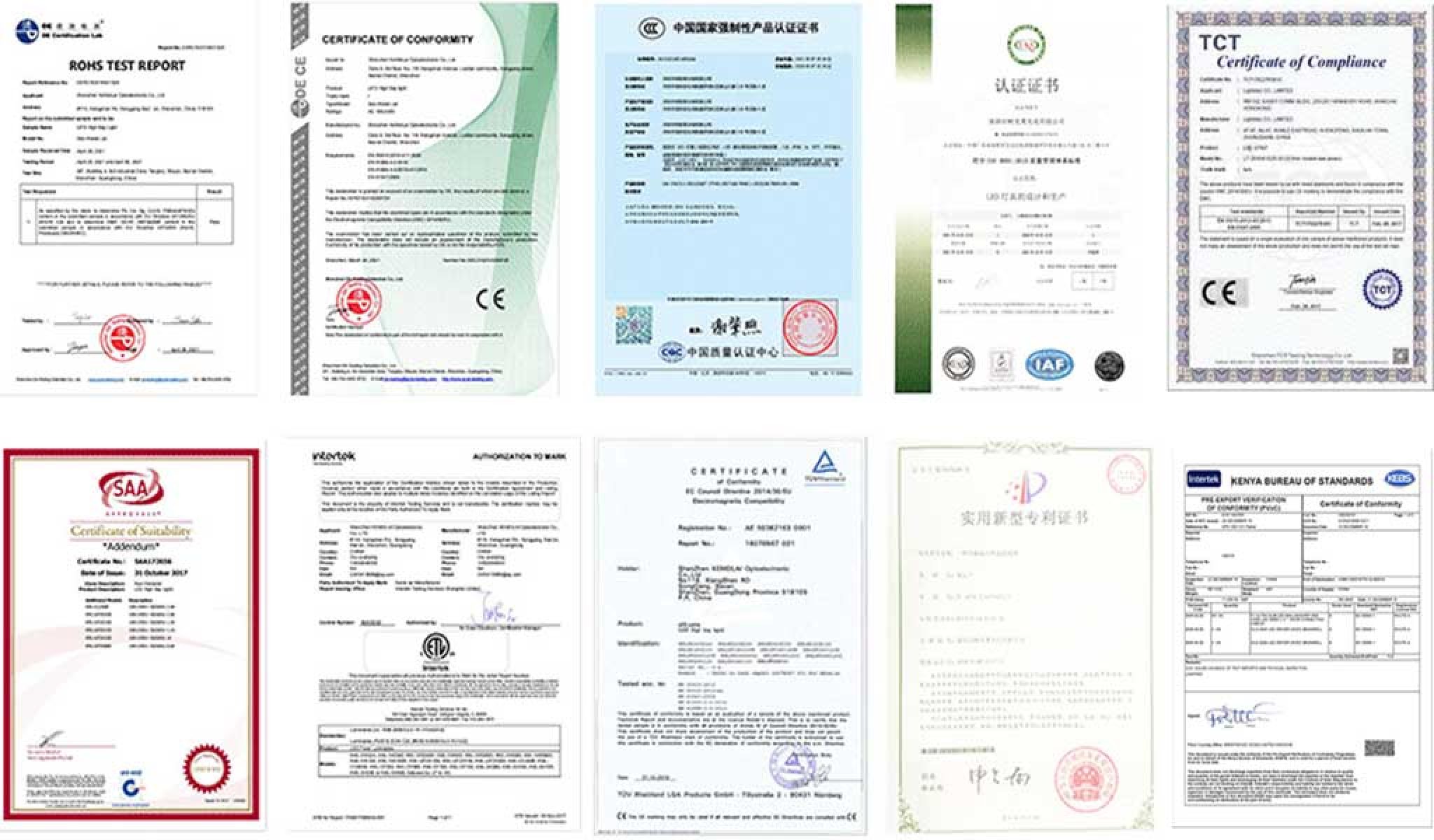 LED light fixtures are 100% MADE in our facility!
Wandan Lighting inc adheres to the independent research and development of core technologies, and sets up four R&D systems: industrial design center, intelligent Internet of Things laboratory, photoelectric laboratory, and quality control center. As of September 2021, 13 patents have been granted and 100% of high-tech products have been converted to the market. WANDAN LIGHTING has successively won the honors of National High-tech Enterprise, Guangdong Intellectual Property Management System Implementation Enterprise, etc; It has obtained the national intellectual property management system certification and the ISO9001:2015 quality management system certification issued by SGS; The independently developed "Smart Street Lamp" won the third prize of the Science and Technology Award issued by the Zhongshan Municipal People's Government. It has cooperated with Guangzhou University in production, study and research, and has been successively approved by Guangdong Graduate Workstation, Zhongshan Research and Development Institute, Guangdong Private Science and Technology Enterprise and other qualifications.
Our Factory Quality control process
COMPLETE CONTROL OF THE PRODUCTION PROCESS
One of the China High Power LED Light manufacturing magnate, Wandan Lighting adopts advanced production techniques and manufacturing practices with specialization in a varied range of LED Light fabrication process, producing high quality multi-process LED Lights from tailor-made led fixtures.
With over 20 years of combined experience in rendering high tech Wandan Lighting manufacturing services, we are not just an assembler, we can completely test at waterproof level to Integrating sphere to provide the benefit of unparalleled technical expertise and the most progressive solutions at competitive prices.

1.IQC
All material arrived in factory , not matter pcb , led , ic ,resistance ,housing kit,power supply,cables, are need QC check . all the items need meet the requirement.

2. CCT Check
All led need test the color temperature ,we need to check the brightness , color temperature ,Color Rendering Index.We need to make sure client buy the products color the same as last order .

3. Dehumidification
All led need dehumidification before SMT.65℃*8hours .This ensure the led dry.all the items need meet the requirement.

4.SMT Process
Producing LED ,IC,resistance onto the surface of the PCB. We are using the high speed automate machine . Ensure all the components are in the right place .

5.Reflow Soldering
After the SMT process , the led and PCB is join solder paste. This need go thought reflow soldering machine and in approx 220-250℃。 Then the solder paste thaw and bonding together.

6 .Inspection
Our QC dept inspect 100% check of the HIGH POWER LED light to ensure there are no defect LED and color shift LED.

7.Soldering PCB
Most of the work is manual Completed.Our automatic welding machine can complete all welding points at the same time to minimize the production costMachine soldering ensure the PCB soldering quality stabilized.

8.Clean PCB surface
Once soldering completed, the strip PCB will be cleaned by alcohol.

9.Ageing Test
All the led products need lighting test for 8 hours, ensure each LED runs in good condition. In this process , we can know weather led working well? Led in the right color temperature ? Driver working well ? This is very important .

10.Waterproof
IP55/65 (defend moisture) Silicon glue onto the surface of the PCB . IP65(defend raining) using silicon tube for the waterproof . IP67( short time using under water )using silicon glue injection into the silicon tube .

11.High-Temperature Test
This test includes testing the products in hot water of 85° for 1.5 hours. According to our strict quality protocols, the malfunctioning parts are removed.

 12.High-Pressure Spray Test
The outdoor lights, such as landscape lights and facade LED lights, are placed in a simulated hot water spray of 65° to 90° temperature for about 1.5 hours. This test helps in screening out the defective lighting units.

13.Soaking Test
We immerse our outdoor lights in a 1.2-meter pool for about 2 hours to check their quality and sustainability. Our QC team carefully eliminates all the defective parts.

14.Freezer Test
Include detailed timelines for your products, company, etc with Qubely Timeline.

15. Final Quality Control
Our QC will check on every high power LED light, to ensure consistent light color of the high power LED light, as well as good appearance.
To provide exceptional values and support to our customers, while continually improve in the industry.
We are an ISO 9001:2015, ISO 13485:2016 & AS9100 Rev. D Certified company with main focus on quality of LED Light's we produce. This is a mark of our unique ability to provide you with exactly the LED Light manufacturing services you require at the best price along with the peace of mind which comes from knowing that people manufacturing your product are experts in their domain!
We strive to achieve the clients' goals and, in the process, deliver the most innovative solution that covers all the needs. We've even been called the electrical contractor's secret weapon by an industry podcast. It's no overstatement – we are here to help you pick your lighting, win your job and support you and your lighting post-purchase.Our skilled team will continue to provide immaculate services with utmost precision while converting your ideas into realities. We will give your project life and use the newest research and development trends to influence your customers.Contact us at [email protected] to get complete solutions for your LED Light fab/ PCB Layout or assembly requirements!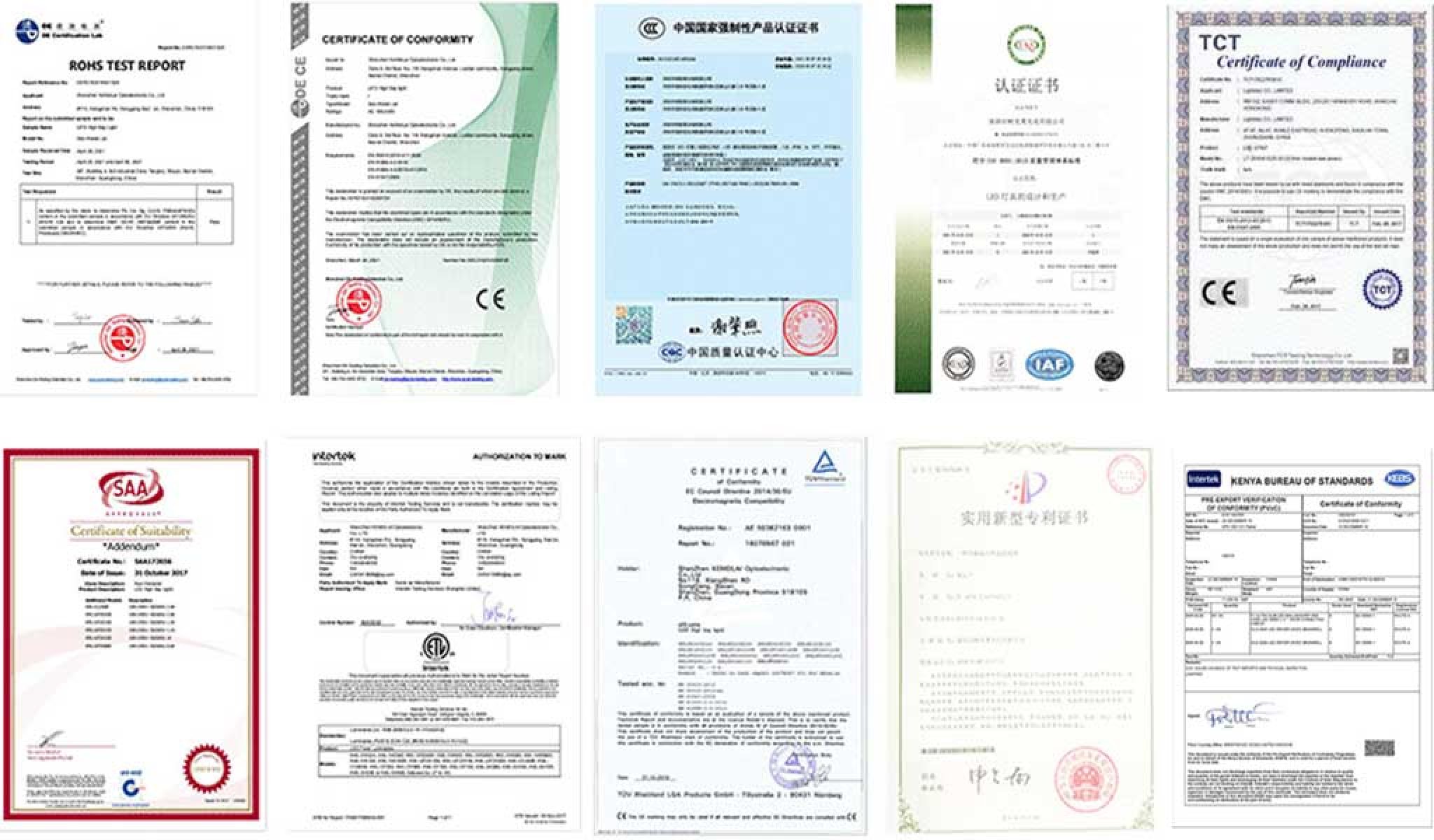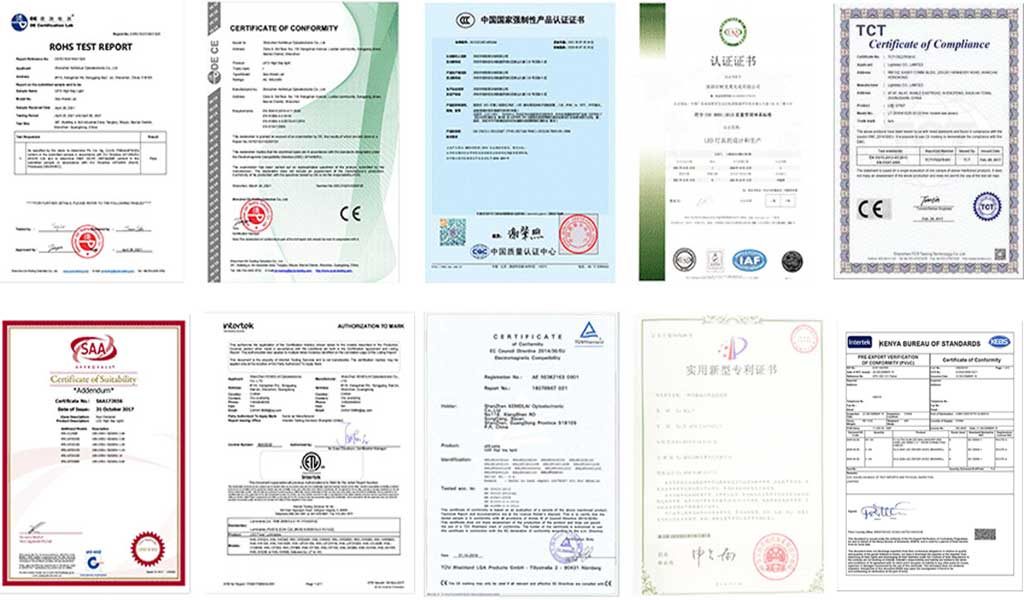 Our growth comes from customers in support of trust!
Wandan Lighting was established in 2002. At the beginning of its establishment, the main core business was the research and development, production and sales of radiators and shell kits. It has accumulated valuable experience and advanced production technology in the production of radiators and kits.
2008:We have iteratively updated the product design concept, from the previous single power and single color temperature to wattage and CCT selectable, which can help customers reduce unnecessary inventory.
Since 2011, on the basis of radiator and shell kits, the company has expanded the production line, increased the research and development, production and sales of LED industrial lighting products, and further improved the company's products. The company's production plant has been expanded to 6000 square meters, equipped with advanced optical laboratory (IES test report), light source color test, waterproof test, high pressure test and a large number of advanced instrument testing equipment, which provides strong technical support to ensure product quality !
2013:With the low price in exchange for the market, can only go to the road of no return, a good product is not the price, but the value! In this extraordinary year,Wandan has developed a special product – food processing light. High-quality food lights with NSF food certification quickly gained a good response in the market. This product came out to let Wandan have a new creation on the development road of the high bay.
2015:UFO high bay products FD 1 and FD 2 of Wandan came out, accounting for the top three in terms of Zhongshan UFO export volume, and won the Ala Lights Award.
2016:The company has passed ISO9001:2015 quality management system certification, and its products have passed ETL, DLC, SAA, TUV, CB and other certifications, and the products are sold in more than 100 countries and regions overseas! 
2018:After exploration, summary, and reflection,new shoebox light with different designs on the market was successfully launched. Win customers like and praise.
After years of development and accumulation, it now has its own spraying workshop, die-casting workshop, oxidation workshop, machining workshop and other processing departments and various advanced production equipment with industry competitive advantages. It has a good reputation in China LED lighting industry and many customer group.
From the initial production and sales of LED floodlight housing kits, to the successful mass production of 240 phase-change high bay light radiators, to the successful launch of UFO high bay light housings and finished products, China LED lighting industry has witnessed Wandan Lighting 's success time and time again. metamorphosis.
The company has an independent design and development department, experienced LED lighting heat dissipation structure engineers and mold design and production engineers. At the same time, with its advantages in manufacturing management and mature supply chain resources in die casting, plastic, aluminum extrusion, surface treatment, etc., Wandan Lighting can provide fast, efficient and cost-effective LED cooling kits and LED lighting for a wide range of customers. Finished lamps. At present, the company unswervingly takes the road of independent research and development, and repays the support of our customers with better products and more cost-effective products! At the same time, we also look forward to establishing mutually beneficial and win-win cooperation with more new customers!Wandan Lighting is willing to work with new and old customers to build more brilliance together!