Best Manufacturer And Deal Ever for Your High Power LED Light OEM,ODM And Mass Production
---
LEDIII.com gathers all the production elements of high power light, conducts a more specialized division of work, forms greater collaboration and provides users with LED light of higher quality, more cost-effective, and faster delivery.Expanded LED Light manufacturing capabilities to support advanced designs with demanding requirements including LED Light Assembly Line, LED PCB Production, LED Light Housing Manufacturing, Custom Aluminum Reflector, Die Casting LED Light Heatsink, choose best led chip and power suppliers.Wandan has lead the high power led light industry for over 20 years, providing some of the most innovative led light assembly technologies and highest quality standards in the industry.
You can count on us to meet your needs, from the simplest boards to the most complex housing designs for small quantity and large scale LED light(housing production via public mould and private mould ) production.If You're Ready To Start Your Next Project, Please Contact Us Today.
Top LED Lighting Manufacturers & Suppliers
We Know and Satisfy Every Need of Your Business, From LED Light Fixture Prototype to Bulk.
We have over 20 years of knowledge and combined experience in LED Light wholesale in online, high tech LED Light assembly service, LED Light manufacturing service and different PCB assembly technologies like Through-hole (THT) and Surface Mount (SMT). Mainly, we work with six types of high power led light including high bay light,Street Light,Flood Light,Underground Light,Garden Light,Spot Light and Wall Light.
Turnkey system integrator for circular and linear high power lighting. We try to continuously innovative and invest in design, prototyping, Human resource, Quality, Digital & Infrastructure, NPI, assembly, and testing and inspection equipment. Available in 10 to 1500 W power, 120 to 480 V input voltage, 1,200 to 42,000 lm lumen and -20 to 45 degrees C operating temperature. Suitable for warehouse, distribution center, institutional setting,aerospace, Defense, digital, mechanical, automobiles,Tunnels , dental / medical / healthcare, Renewable, Energy, Industrial, Telecommunication and more. CE certified. RoHS compliant.
At Wandan, LED Light assembly and manufacturing is our core competency! We are not just a LED Light wholesaler; we can completely manufacturing at spare parts to led light body for delivering the benefit of unparalleled technical expertise and the most progressive solutions at competitive prices.We have proven expertise in LED Light wholesale service,LED Light fabrication service and LED Light assembly service. Customer relation and trust is always important for us.
Provides solutions for indoor and outdoor commercial and industrial applications.
Top high power LED Light catalogue
Whether you're looking for custom-made lights or standard models, we have what it takes!
FULL SERVICE, CHINA LED LIGHT COMPANY
So far, I believe that you've grown some interest in contact Wandan inc, I mean, at least take a try, request a quote to see the price. Wandan inc is the key player in the china high power LED Lighting field. Wandan Companies serve both local and international markets with their phenomenal services. Wandan inc owns advanced equipment and a skilled engineering team. Our team has years of experience in light assembly and modern manufacturing techniques. Since 2002, Wandan LED Lighting inc continuously driven to become more efficient and reduce costs. We promise to offer customers the most economic high power led light forever.Wandan inc makes cheapest but top quality high power led light possibly because of scale effect, extremely high production efficiency and less manpower cost.
More Efficient, Economic, Innovative Lighting Solutions
---
LED industry is fast-paced and companies can't simply survive without changing or upgrading products as per consumer demands and on-going innovation is the key to extra ordinary success, if product is not quickly marketed with reliable LED Light assembly company, one won't be able to move one step ahead then competition. So it is important and crucial for Business to have quality LED Light manufacter and suppliers.
Founded in 2002, Wandan Lighting has been at the forefront of the high LED Light industry.Ensuring quality and its consistent improvement are the two main guidelines of our company.Our advanced High Power LED Light technology allows us to provide high precision boards suitable for gas stations, roads, factories, warehouses, gymnasiums, exhibition halls, supermarkets, hospitals, schools and other lighting places., and more applications.We are continuously investing top-level base materials and advanced equipments for fully automated production lines, which enables us to offer our customers high throughput with consistently high quality.Following are eight important factors why you should choose us for high power led light production services.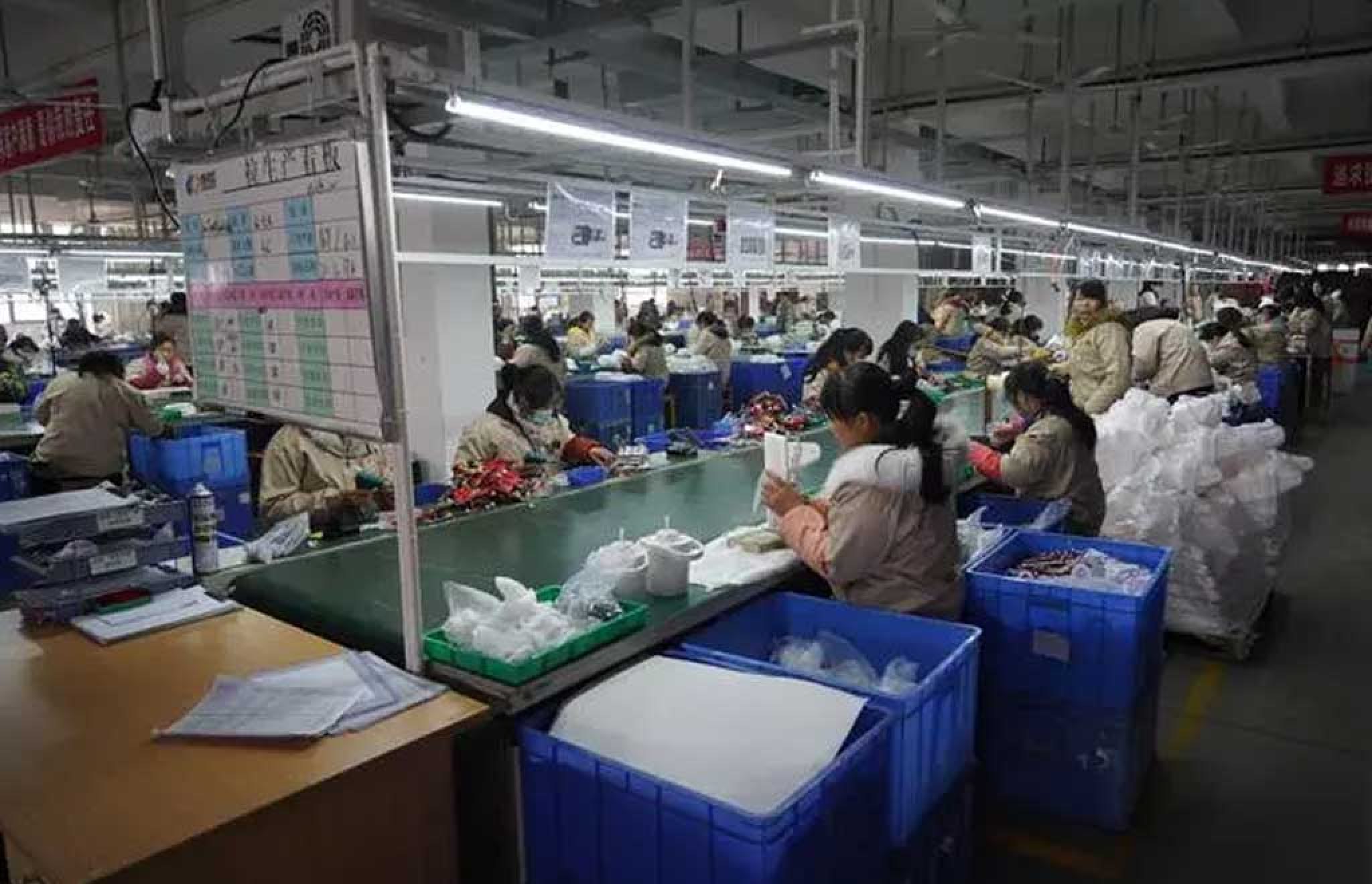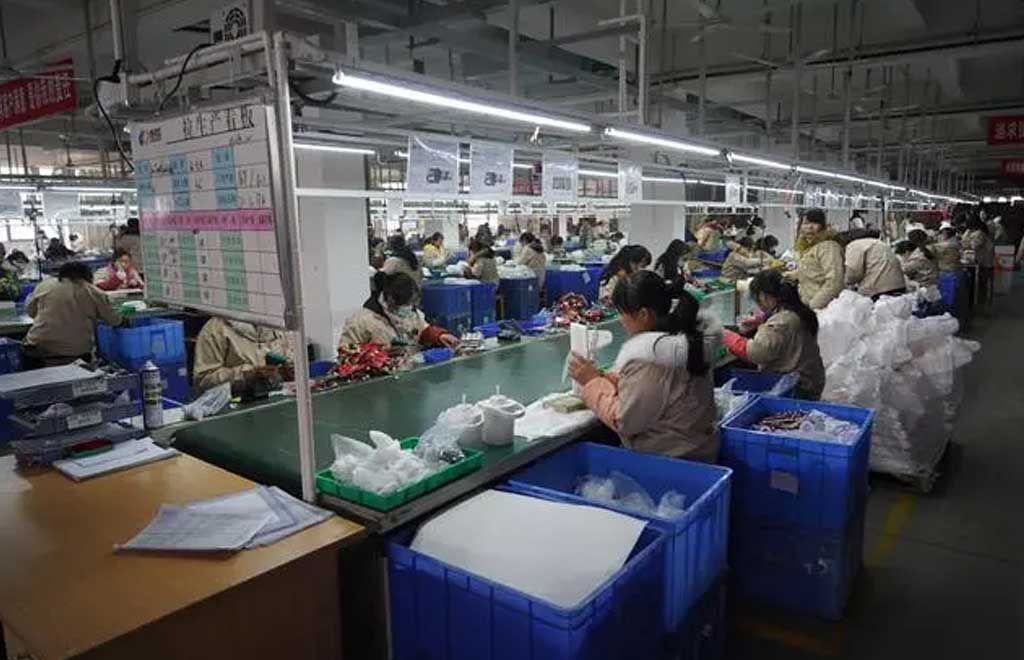 China Industrial & Commercial LED Light / Lamp Product List
Find our full range of high power solutions to make your led lighting an optimized reality.
Are you looking for the most trusted place to purchase LED light online at lower prices or pick up the LED light in store from local shops or overseas makers for business,Engineering Projects, Government, commercial use, industrial manufacturing? Are you looking for custom online & offline LED light wholesale services from local dealers or overseas manufacturers? Wandan Lighting is the most trusted place to buy LED light in 2023. You will find the best led high bay light, led tunnel light, led street light,LED Plant lamp, led Corn lamp, led stadium lamp,led buried lamp in Wandan lighting, and shop online or pick up in store for your business. We are selling the top rated affordable high power led light with the cheapest price, and offering 24/7 free expert 2D/2.5D/3D customer service to meet your business plans & ideas within your budget.
2023 Best LED Stadium Light for Wholesale
Why Choose Wandan Lighting® Inc?
Why Is Wandan best for your led light manufacturing,prototype and bulk requirements?
Wandan Lighting is one of leading led light Manufacturer in China; you can count on us for quality led light requirements. If you are looking for quality led light fixtures manufacturing,led light prototype or led light assembly services please reach out we are always happy to help with your led light or assembly or precise prototype requirements.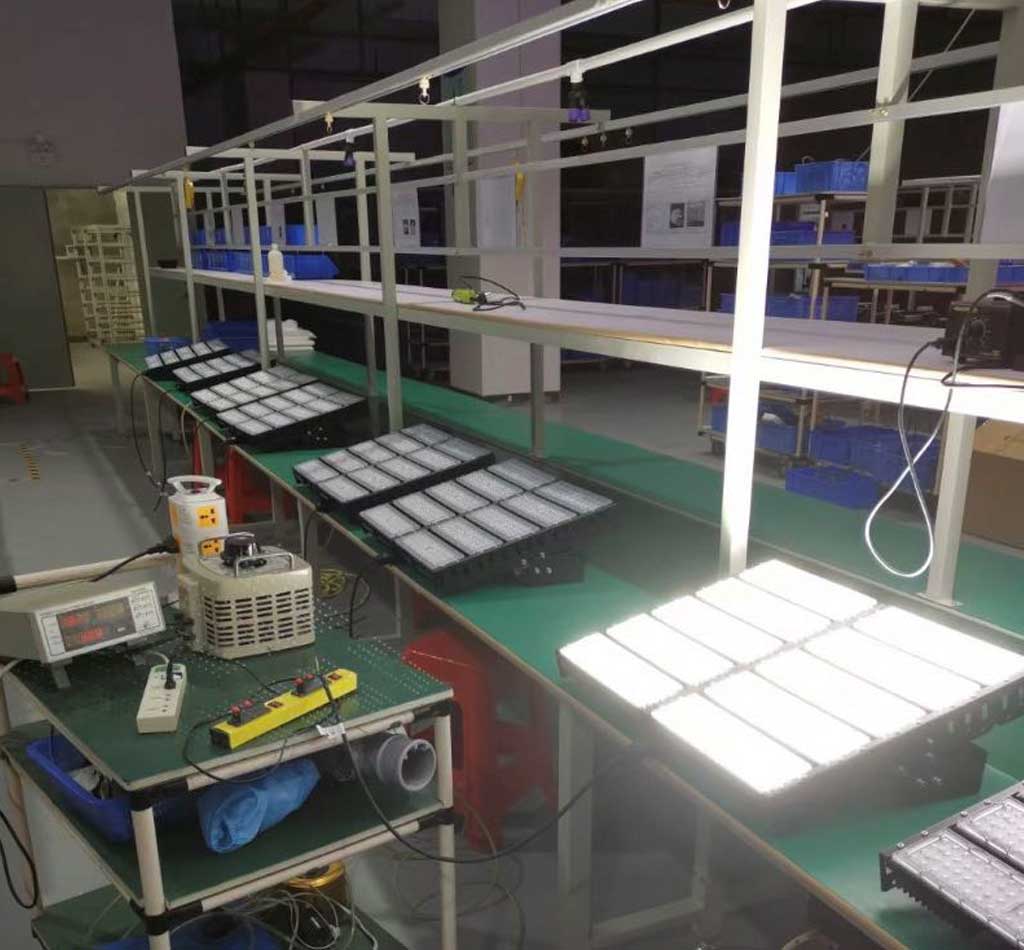 LED Floodlight Assembly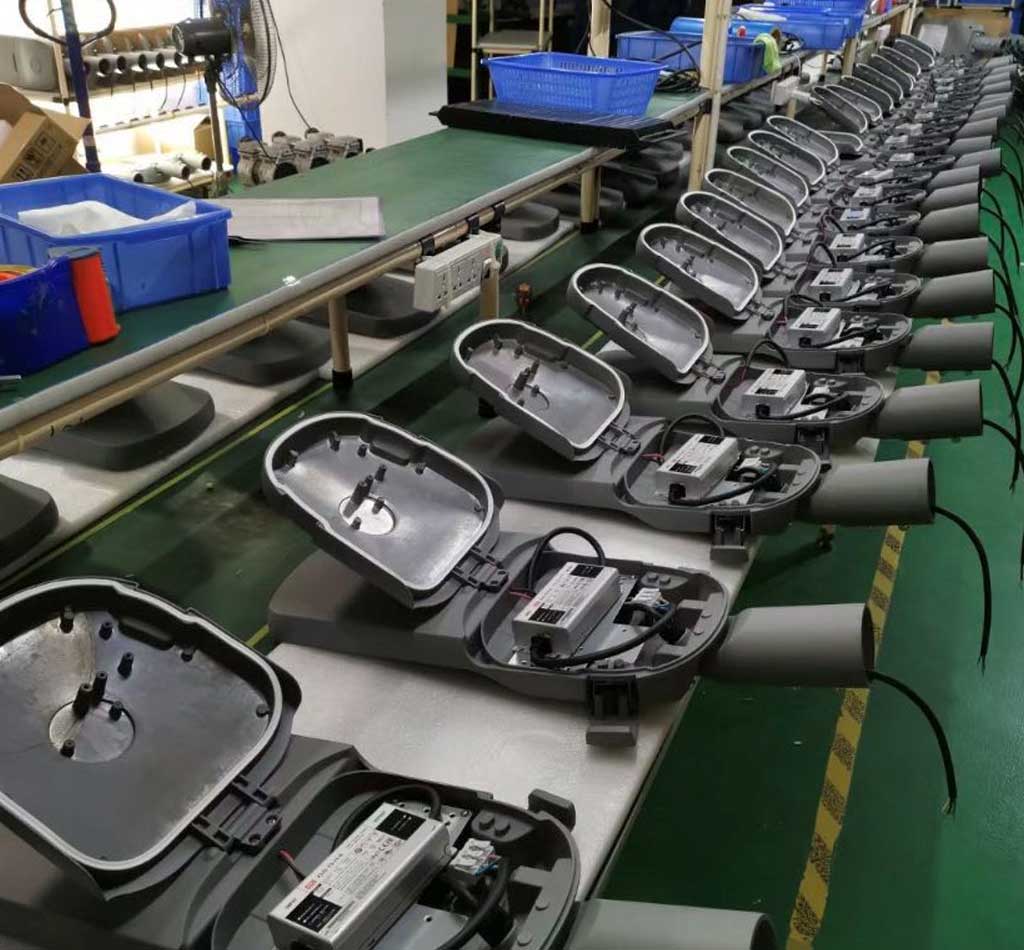 LED Street Light Assembly
More than 20 years in LED Light OEM Business and proud to been doing it in house based in Zhongshan, China.
We always source quality board components,led chip,power supply and housing.
Trained and experience LED Light Assembly, Design, Fab Engineers to understand and meet customer requirements.
ISO 9001:2015, ISO 13485:2016 Certified LED Light Assembly company so you are rest assure that we would always following Quality management system as per ISO Standards.
Wandan Lighting is usually designed according to recognized Lux Levels, ensuring that your investment complies with industry standards. If your project has specific requirements, we can also install the Lux Levels you set for design.
Computer-aided lighting design enables visualization of the effect of installing lights into a workspace.
We value relationship and integrity, no matter what volume of LED Light assemblies is required, either low, medium or large with our services, you will find our LED Light OEM Services to high standards.
We help you to build your LED Light products at right cost and right time with always your best interest in our mind.
Frequently Asked Questions Of LED Lights Or High Power Light
Do you have any questions about our services?You've come to the right place. We have many product categories of High Power Lighting for sale. We asked new and existing customers the questions they wish they had answered before making their first purchase. Below you will find the complete list. For more information, please email [email protected]. We are happy to help answer any questions you may have about our lighting products and services.
From start to finish, our experienced and qualified engineers work closely with you in finding a LED light solution that addresses your business requirements.
Send Your Design:Provide your concept for your LED light via our channels. You can also provide a rough specification for your lights such as their wattage output and color temperature.
Get Reviewed:The design team carefully examines your design or specifications and provide suggestions on how we can improve your concept.
Sample Molding:Constructed the mold using the finalized design for your custom LED light. We ensure the mold accurately captures your specifications.
Sample Prototyping:The prototype of your LED lights is produced and delivered to you within 1 week. You can see first-hand the outcome before we move to mass production.
Trial Order:Feel free to order a small batch of your LED lights for testing purposes. The trial order provides ease of mind that your whole order of LED fixtures meets your standards.
Cooperation Contract:Signing a contract ensures that you confirm the construction and quality of your custom LED light before we start producing your order.
Mass Production:Upon signing of your contract we proceed with producing your LED light orders utilizing advanced manufacturing equipment within the expected deadline.
Logistics & Delivery:All finished LED lights are assembled within the custom packaging and are arranged in cargo containers to keep them safe and on-time arrivals .
Yes, Wandan Lighting designs and assembles all the products we are selling. Our engineers have abundant knowledge of optics, electronics, mechanical and thermal management, as well as light control technology. Some of them have successful experience to design lighting products for world famous brands. Our basic principle to design internal driver and circuit is safe under EMC/UL list possibility and reliability.
Usually the sample about 3-5 working days, and regular orders in 2 weeks. But it will take a little longer if we have heavy burden of production task. It also takes more time for customized products.
Wandan Lighting has gained a lot of experience on OEM assembly of all of our LED lighting products with customer logos and labels.
We also want to apply the experience to LED luminaries as we have excellent design and engineering team. Because we have our own CNC machines and die casting machines, we can quickly work out prototype for LED fixtures.
We will strictly follow the principal that we won't disclose or sell customer unique designs or jointly developed products to another third party.
The sample acts as the bridge between quality components and quality mass production. Here in Wandan Lighting, our unique approach is to test the sample again and again under the most severe condition so that all the components are working to ensure the performance.Once the sample stand the tests, the QC team is responsible for recording its spec and providing BOM sheet for the mass production procedure.
Photometric Tests:For Accurate Light Spec
To ensure our sample is in line with your requirement, we conduct tests using photometric integrating sphere to deliver spectral test report that all the specs are clearly listed:
CIE Color Parameter:CRI, Color temperature, color fidelity
Optical Parameter:Luminous flux, luminous efficiency
Electronic Performance Tests:For Safe Applications
lightning surge immunity test:Stimulating surge current and lightening using lightning & surge generator to test if the LED light maintain proper function.
Dielectric withstand test:Applying a high level of alternating currents (AC) or direct currents (DC) from 2700V to 3500V to the light and measure the reaction of the light.
Electrical parameter test:Connecting the sample light to direct current for accurate electrical parameters including power efficiency, voltage, current, watt, power factors, etc.
Drop & Vibration Test:Dropping the light from 1m from the ground and putting it on the vibration shelf to test if it stand the crash and still work.
Extreme Challenge Tests:For Every Harsh Condition
Wandan Lighting LED lights have survived the tests stimulating the harshest conditions so you can rest assured that the lights work even in the developing area with unstable power connection.
Extreme Long Lighting Hours:Lighten and record the total lifespan of every light
Extreme Temperature:Using multi-channel temperature record to stimulate -30~100 degree celsius.
Some of our LED lights have a minimum order quantity and some haven't. So please send us your requirement first then we can let you know. But samples can be always provided.
Wandan Lighting is devoted to innovation in the latest LED technology. We never stop researching new LED lights since the establishment. We keep the valued customers posted of newsletters on the development every week. You can get the news after subscribing in our mail list.
Selected LEDs/ COB (chip on board LED arrays)
Wandan Lighting is honored to work with Cree/ Philips/Osram/Nichia/ Everlight/ Edison/ Epistar on our various products. Only top quality LED direct manufactures and trustworthy suppliers that meet the desired and/or required design specifications would be selectively considered. The LEDs are tested for chromaticity (color) and luminous flux (brightness) and then sorted before package (binning) ready to use as per the product application requirement.
Thermal Management
Wandan Lighting engineers its products with quality and durability as a top priority. Careful design and consideration goes into designing the appropriate thermal management system to more than adequately handle the heat that is generated at the LEDs and LED driver electronic components to prevent damage and premature failure.
1.HEAT SINKS are developed and made for each application to maximize the surface area for maximum cooling action.
2.Specific thermal greases and thermal tapes are used to bridge the path between LEDs/ COB and heat sinks for better heat dissipation.
3.All of these considerations are made for current and future products in development to make sure that LED performance degradation is minimized over long use of lifetime.
4.Specific thermal greases and thermal tapes are used to bridge the path between LEDs/ COB and heat sinks for better heat dissipation.
5.All of these considerations are made for current and future products in development to make sure that LED performance degradation is minimized over long use of lifetime.
Electronic Circuit Design
The PCB (printed circuit boards) are laid out to optimize the available space as well as maintain operating efficiencies. The constant current circuit design is to prevent products from damage caused by unstable input voltage. Some PCBs use FR4 circuit boards while others use aluminum boards when necessary. i.e. all series of T5/ T8 tubes are using aluminum PCBs for better heat dissipation. Besides, the serial-parallel connection ensures the fact that all other LEDs are still working once one led fails.
Wandan Lighting have 3 and 5 years warranty for different kinds of products. During the period, if customers have the approval showing product quality issues and if certified by Wandan Lighting engineers, we would request customers to ship back the failure parts and replace new items with the transportation charge being paid by us.
Correct assembly makes the light perform and make sure the safety of end users,Wandan Lighting pay special attention to the assembly process and regulate every operation of the workers.
It is Wandan Lighting's revolution that each operation is subject to both method and standard. In all the details, we weed out the unqualified lights to make sure what you received is flawless.
All of our outdoor lighting fixtures are come with at least an IP65 waterproof rate, like wall washer lights and pathway bollard lights, the lights that work at the ground like in-ground up lights. They are all IP67 or IP68. The lights that will be working in the water, like submersible fountain lights and underwater spotlights, all come with IP68.
Yes, we are direct manufacturer and factory. We are located in Guangdong, China, which is with rich and huge resource benefit for manufacturing led lights. Besides the LED lights listed on our website, we still manufacture many other LED lights. Please send us inquiry if you are looking for any LED light but not seen on our website, please email us.

30 Days Return Policy
On All Our LED Light Products

Free Samples
Need To Meet Our Conditions

5-years Warranty
On Most of Our LED Light Products

Product Certifications
Guidelines for LED Lighting Usage
The Real Reviews And Testimonials From Real Customers
We have served hundreds of satisfied customers and here are some reviews they left for us.In the past 20 years, we have grown together with our customers and achieved mutual success. I believe we will all get better and better in the future.
Cameron Godfrey from United Kingdom
" The aluminum shoebox pole light is well made, and feels substantial in weight and sturdiness. It blends in with the building nicely, creating a low profile look. It's incredible bright, providing safety for our people when they leave at night, and discouraging squatters. "
Tobias K Schroeder from Germany
" We work with a couple dozen LED Lighting Manufacturers and Wandan Lighting is one of the easiest to work with. China based company, stocked items, 5-year warranty,good choose and a great price. Hard to ask for more. "
Francesca J Bryant from United Kingdom
"Wandan Lighting Corporation consistently delivers with their promises. They said our product would be on-site by the time the installers were ready to go; they arrived early which was a nice change. The parking lot looks great and another happy customer!"
Derek Christian from Canada
"We love working with Wandan Lighting. Great products at a great price. If we are ever in a jam Wandan Lighting always comes through. They make sure to have may items in stock and even had 4000K Arealights!"
Frederick from Australia
" We have been an exclusive agent of volume since 2014. They are a trusted partner and solve problems&give the best solutions in a fast and professional way. "
Charles Johnson from United States
Good supplier, professionally provides lighting solutions for our projects and perfectly customizes the led lighting according to our detail requirements. Good partner
Edward Stratton from United States
Allen Lan is s professional led lighting manufacturer, helping us to import led lighting successfully for the first time. They are always serious even if my order is only in small quantities.
Dorsett from Australia
"Recently, I made some changes to my home, specifically installing LED lighting. After doing a ton of research, I decided to go with Wandan Lighting. The reason why I chose them was because of their high-quality products and super helpful customer service."
Raymond Beers from United States
" I was looking for some lighting that would be good for my recording studio and found Wandan Lighting on Google. I spoke to one of their sales reps, and he walked me through all of the different options they had and helped me choose the correct lights. Everything arrived in a timely manner, and it was exactly what I was looking for. Great service!"
Clint GROSS from United States
"Wandan Lighting is a great company to work with if you're looking for LED lighting. We got a fantastic price for our lights, and they were able to get them installed very quickly. They were also helpful in answering any questions we had about the lights, and how to best use them. Highly recommended!"
Kent Church from United States
"As far as I know, Wandan Lighting has 20 years in this industry. We have cooperated for 8 years. They have rich experience in supporting behind European and American brands and always only provide us with the most popular LED lights. I not only sell light fixtures supplied by Wandan Lighting but also cooperate with them on OEM lights."
Jason Rodriguez from Canada
"When I received Wandan's invitation to comment, I was really drawn back to my memories. I remember that 5 years ago when I first started to distribute LED lights, Allen, the salesman at Wandan Lighting, contacted me and gave me great help. He gave me a very flexible MOQ, shared the market information of the LED lighting industry, and passed on product knowledge, which made my business grow rapidly. Afterward, my business got better and better, and I feel very at ease in cooperating with Wandan Lighting."