Product model: WD-TG-TYN-PY
Product power: 45W, 80W, 100W, 200W
Price advantage: source manufacturer, manufacturer direct sales
Quality assurance: independent research and development, patent support
Product certification: 3C, CE, UL, etc
Technical support: free customized lighting design scheme
Applicable places: widely used in government squares, shopping malls, exhibition halls, parking lots, sports grounds, gymnasiums, billboards, parks, sculptures, building facades, public corridors, stairways and other indoor and outdoor lighting.
Wandan LED Product Details
Imported chips such as Prey and Wafer are used. The chip uses bright LED lamp beads with high brightness, good color rendering and low light decay. The chip has pure light color, low heat and long service life
Adopt polycrystalline silicon solar panel, with high photoelectric conversion rate and light sensitivity.
Anti-fog and anti-glare, 4MM hardness, high light transmittance, soft and comfortable light, explosion-proof, pressure-resistant and high-temperature resistant
The aluminum alloy integrated die-casting shell is used. The shell edge adopts a polishing and polishing technology. The surface is smooth and the shell has been anodized to make it more corrosion resistant. The surface is coated with corrosion resistant paint to fully protect the shell.
The power supply adopts a constant voltage and constant current circuit design, which provides the driving capacity for the lamps. It is waterproof and moisture-proof, and effectively improves the service life of the lamps. It has a strong performance, IP67 protection grade, high conversion efficiency, and can be used with input voltage of 85V~265V. It uses 3 * 1.0 high-temperature resistant rubber wire, and has a long service life of the all-aluminum housing.
Built-in large-capacity lithium battery, high power charge capacity, low internal resistance, high current discharge, strong stability, long cycle time, safety protection system, safe and stable use,
With multiple bracket adjustment points, the luminous angle can be adjusted freely in azimuth, easy to operate and easy to use
IP65 grade waterproof and moisture-proof, waterproof, moisture-proof, dust-proof, not afraid of rain, direct sunlight towards fog and other harsh environments
The imported high-brightness LED chip has high brightness, high luminous efficiency, low light decay, stable light and high light color reduction, no ghost and longer life.
The radiator with large convection area adopts grid convection through heat flow channel heat dissipation technology, which has fast heat dissipation speed, stable performance and extended lamp service life.
| | | | | |
| --- | --- | --- | --- | --- |
| 【Product number】 | WD-TG-TYN-PY45 | WD-TG-TYN-PY80 | WD-TG-TYN-PY100 | WD-TG-TYN-PY200 |
| 【Product Power】 | 45W | 80W | 100W | 200W |
| 【Solar panel power】 | 7W-6V | 10W-6V | 20W-6V | 25W-6V |
| 【Flood light size】 | Length 190*width 155mm | Length 230*Width 200mm | Length 260*Width 220mm | Length 310*width 260mm |
| 【Solar panel size】 | Length 276*Width 296mm | Length 350*width 235mm | Length 460*Width 350mm | Length 530*width 350mm |
| 【Lamp bead】 | 56 beads | 90 beads | 120 beads | 208 beads |
| 【Lighting area】 | 15-20㎡ | 20-25㎡ | 25-30㎡ | 50-60㎡ |
| 【Lighting time】 | 8-12h | 8-12h | 8-12h | 8-12h |
| 【Irradiation angle】 | 60°, 90°, 120° | 60°, 90°, 120° | 60°, 90°, 120° | 60°, 90°, 120° |
| 【Power Solution】 | Isolated constant current drive | Isolated constant current drive | Isolated constant current drive | Isolated constant current drive |
| 【chip】 | Preh, Epistar, Philips | Preh, Epistar, Philips | Preh, Epistar, Philips | Preh, Epistar, Philips |
| 【Service life】 | 50000 hours | 50000 hours | 50000 hours | 50000 hours |
| 【Protection level】 | IP65 | IP65 | IP65 | IP65 |
| 【Installation method】 | Pedestal type, wall type, ceiling type | Pedestal type, wall type, ceiling type | Pedestal type, wall type, ceiling type | Pedestal type, wall type, ceiling type |
| 【Certification level】 | 3C certification | 3C certification | 3C certification | 3C certification |
| 【Warranty】 | 3 years | 3 years | 3 years | 3 years |
LED flood light is mainly used in the single building, the historical building exterior lighting, the building inside the light through the lighting, indoor local lighting, green landscape lighting, billboard lighting, medical culture and other specialized facilities lighting, bars, dance halls and other entertainment Lighting and so on.
Product working voltage is AC100~277V,50/60Hz,Please do not exceed the working voltage range.
The lamp cannot be used in violation of any fire regulations.
Input product line, brown is "L",  blue is "N", yellow-green is GND.
Be sure wiring is closed and prevent leakage when installing.
Be sure to disconnect power before installing, don't construction with electricity.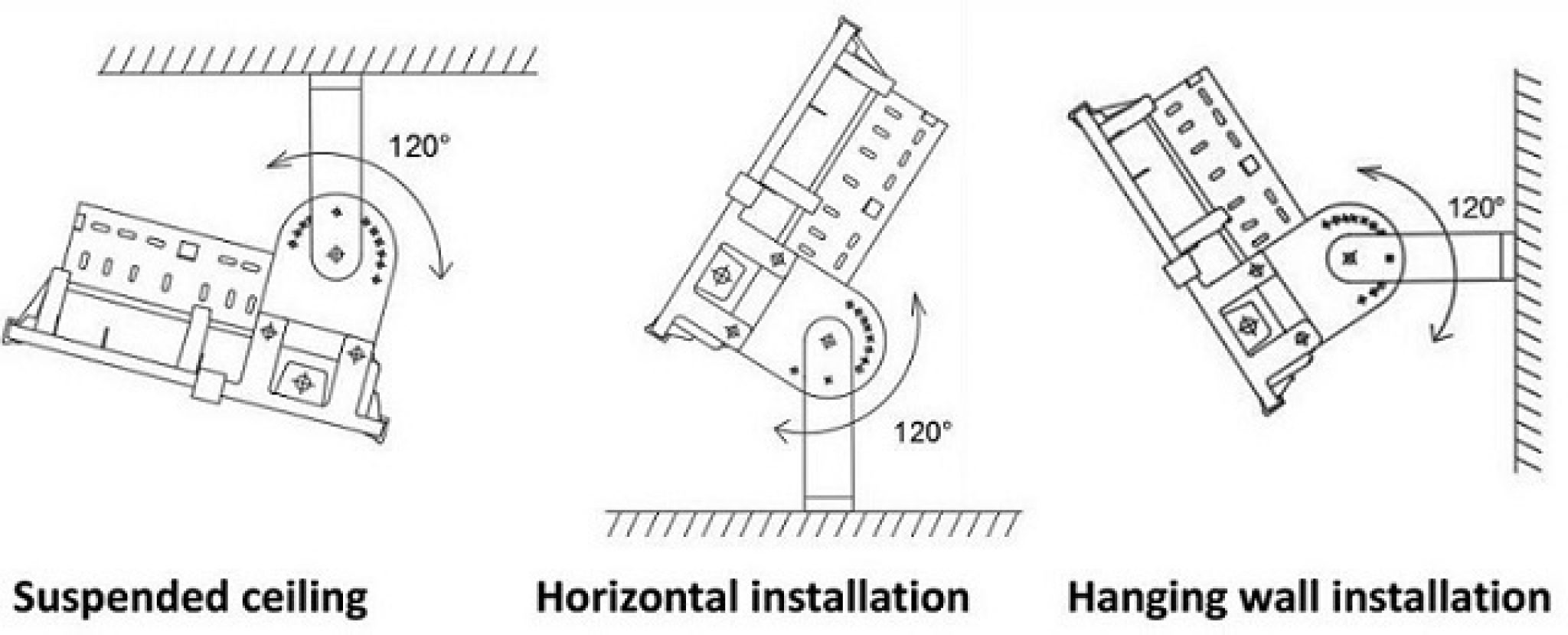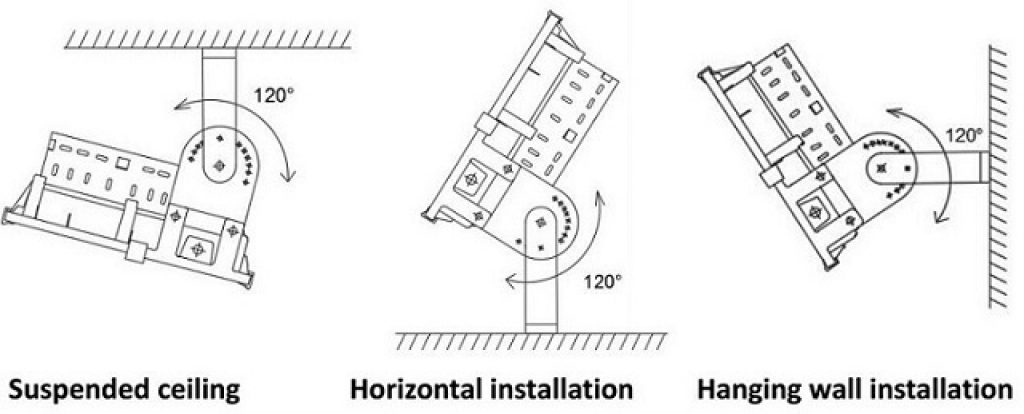 ---
Our LED high bay light including linear high bay, round high bay adopts new materials(graphene) and new technology(POB). The light efficacy is up to 160lm/W~190lm/W, which is ideal replacements for 250W~600W metal halide fixtures. Intelligent control can be supported to provide the energy-efficient solution for your factories, warehouses, hangars, etc.
2023 Best LED High Bay Light for Wholesale
High-quality Led street light wholesale from Wandan Lighting. Contact us for preferential price from leading led street light manufacturer in China. There are three types in LED street light with new technology, isolated driver, integrated driver and solar system. All of them adopts 3030 or 5050 LED chip and professional roads lighting optical lens with high efficiency(160lm/W) and uniform light. Various wattages from 10W to 500W, which suitable for 3-12M poles, and kinds of roads lighting, including the off-grid area.
LED Flood Light is designed for outdoor and indoor lighting purpose, and helps to improve visibility, enhance safety, and cut down energy consumption. Innovations and leading technologies can always be found in every of the flood lights, and that's exactly what forms their unrivaled performance. Choose from Wandan portfolios, light better, save remarkably, and enjoy the great durability.
Wandan Lighting offer popular led stadium lights to meet the different types led lighting demand of the gymnasium (football, basketball, baseball, tennis, soccer) and the arena applications, keeping enough light to illuminate these sport places while reducing the light scattering that causes light pollution. The led lights save up to 88% in energy consumption and last more than 60,000 hours. High-quality radiators reduce heat generation, thus reducing the load on air conditioners. What's more, the 4000k color temperature and 5000K white color temperature are the favorite bright options.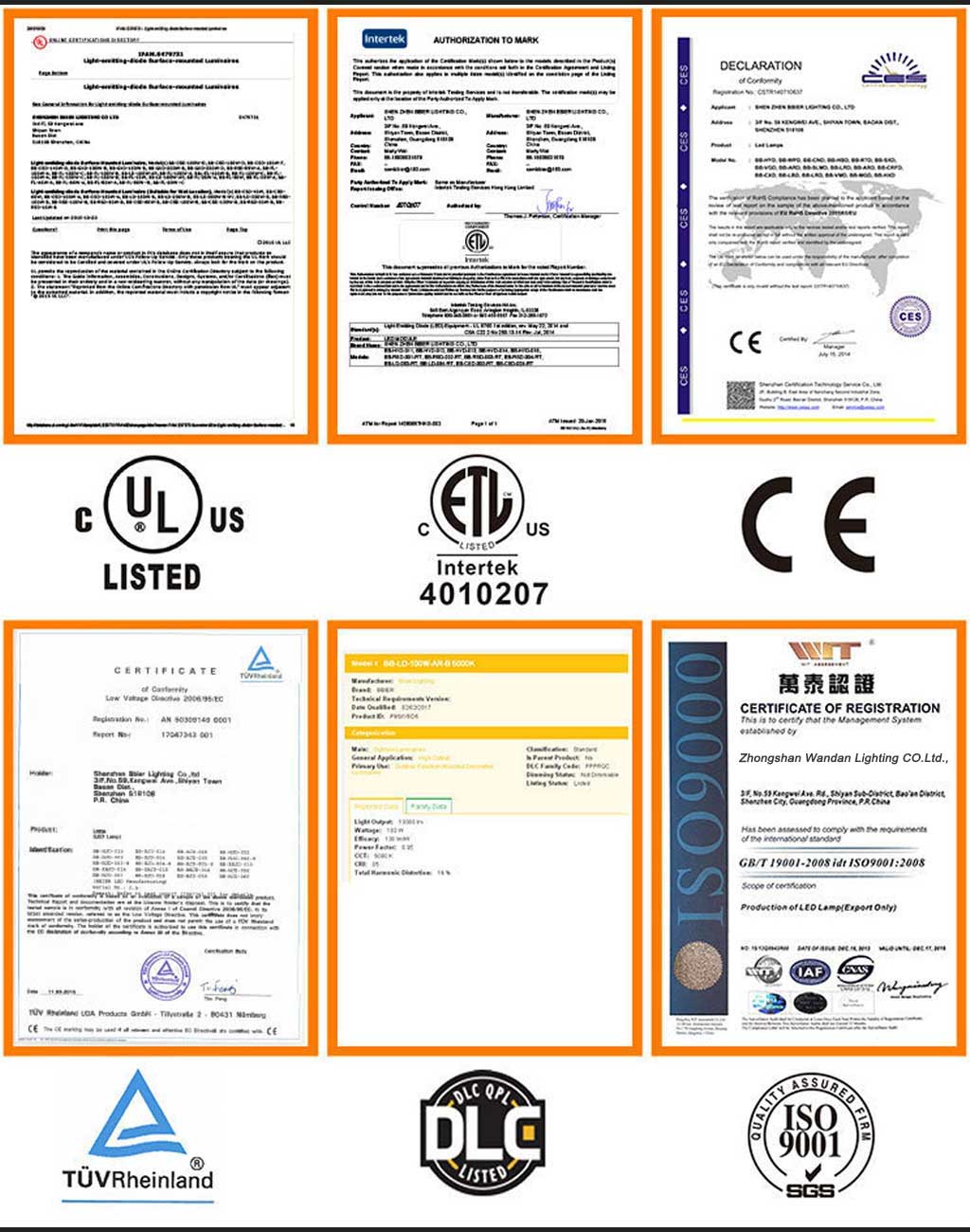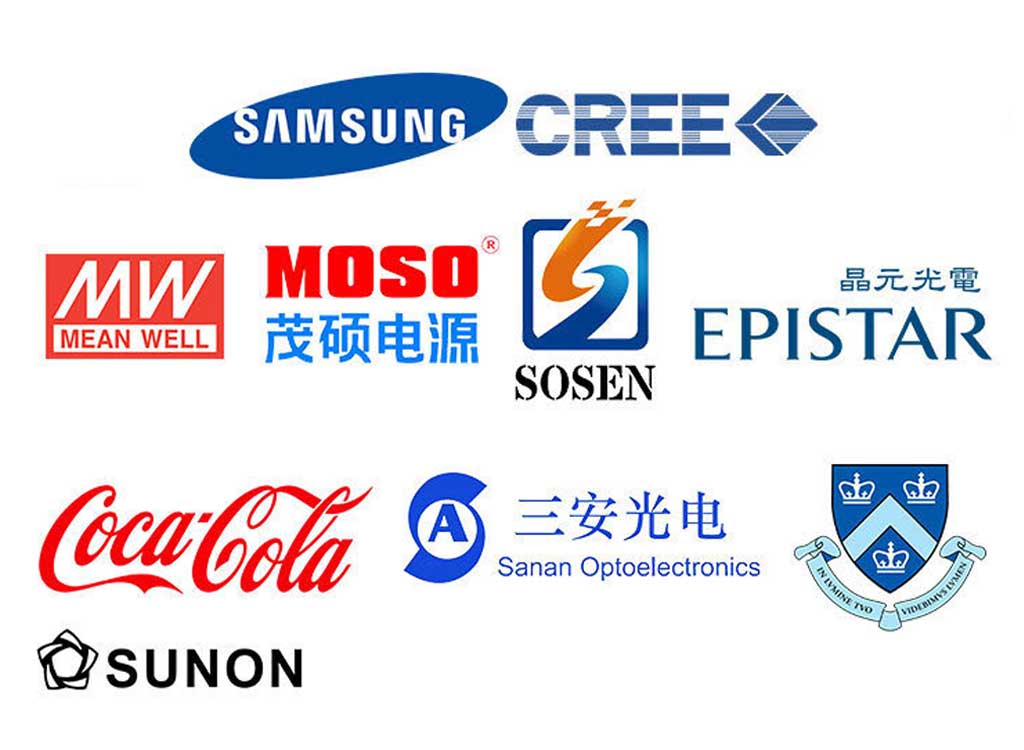 High Power LED Light Production Process