Product model: WD-GL-CH
Product power:600W
Price advantage: source manufacturer, manufacturer direct sales
Quality assurance: independent research and development, patent protection
Product certification: 3C, CE, UL, etc
Make sure that the product is used in a normal environment when using it.
Do not touch or knock the product when it is working.
This product has no waterproof function, so do not spray it with water.
Wandan LED Product Details
The 600W plant lamp can replace the high-pressure sodium lamp with 3-5 times the power, saving 80% of the electric energy.
The power cord connection method of the product adopts the plug-in type, which is more convenient to disassemble than the traditional fixed type, and the design is more humanized.
The above product parameters are the parameters of the conventional ratio of lamps (red light: blue light = 8:1), for reference only, customers can choose different lamp bead ratios according to their different needs.
The ratio between different lights can be specified by the customer. The ratio we recommend is (red: blue) 8:1, 7:2 and 7:1:1, and the mixed light of red, blue, orange, white and yellow is provided to the plants .
The LED wavelength can be specified by the customer. We recommend 620-630nm and 640-660nm for red light, and 450-460nm and 460-470nm for blue light. Red light promotes plant germination and flowering, and blue light promotes plant growth. You can choose independently A more suitable wavelength and color ratio promotes the growth of plants.
The aluminum plate and the upper cover of the lamp body are fixed with rubber strip hemming screws, which is more beautiful than traditional glue fixing, and is easy to disassemble, and the conduction between the insulating aluminum substrate and the lamp housing makes the product use more secure and safer.
The built-in fan solves the heat dissipation problem well.
Built-in power supply, no other equipment configuration, direct, simple and safe plug access to AC85V~264V voltage, no need for reflectors and ballasts.
Ideal for all stages of plant growth, works well with indoor gardens, hydroponics or soil cultured plants.
The illuminated area and height of the lamp will change accordingly according to different plants and environments, and the technical parameters will also change.
| Project | Value | Project | Value |
| --- | --- | --- | --- |
| size | 340*170*75mm | power | 95w |
| Input voltage | AC85~265V | 1ux | 1m6150/1.5m4020/,2m/2056 |
| Working current | 500mA | life | 50.000 hours |
| working frequency | 50/60 Hz | color | full spectrum |
| .working environment | -20°-40° | Irradiated area | 4m/2m |
| Inner box packing | 385*230*130mm | gross weight | 2.7KgPCS |
| Bag Pei | 532*245*420mm | gross weight | 11.5Kg/4pcs |
Product working voltage is AC100~277V,50/60Hz,Please do not exceed the working voltage range.
The lamp cannot be used in violation of any fire regulations.
Input product line, brown is "L",  blue is "N", yellow-green is GND.
Be sure wiring is closed and prevent leakage when installing.
Be sure to disconnect power before installing, don't construction with electricity.


---
Our LED high bay light including linear high bay, round high bay adopts new materials(graphene) and new technology(POB). The light efficacy is up to 160lm/W~190lm/W, which is ideal replacements for 250W~600W metal halide fixtures. Intelligent control can be supported to provide the energy-efficient solution for your factories, warehouses, hangars, etc.
2023 Best LED High Bay Light for Wholesale
High-quality Led street light wholesale from Wandan Lighting. Contact us for preferential price from leading led street light manufacturer in China. There are three types in LED street light with new technology, isolated driver, integrated driver and solar system. All of them adopts 3030 or 5050 LED chip and professional roads lighting optical lens with high efficiency(160lm/W) and uniform light. Various wattages from 10W to 500W, which suitable for 3-12M poles, and kinds of roads lighting, including the off-grid area.
LED Flood Light is designed for outdoor and indoor lighting purpose, and helps to improve visibility, enhance safety, and cut down energy consumption. Innovations and leading technologies can always be found in every of the flood lights, and that's exactly what forms their unrivaled performance. Choose from Wandan portfolios, light better, save remarkably, and enjoy the great durability.
Wandan Lighting offer popular led stadium lights to meet the different types led lighting demand of the gymnasium (football, basketball, baseball, tennis, soccer) and the arena applications, keeping enough light to illuminate these sport places while reducing the light scattering that causes light pollution. The led lights save up to 88% in energy consumption and last more than 60,000 hours. High-quality radiators reduce heat generation, thus reducing the load on air conditioners. What's more, the 4000k color temperature and 5000K white color temperature are the favorite bright options.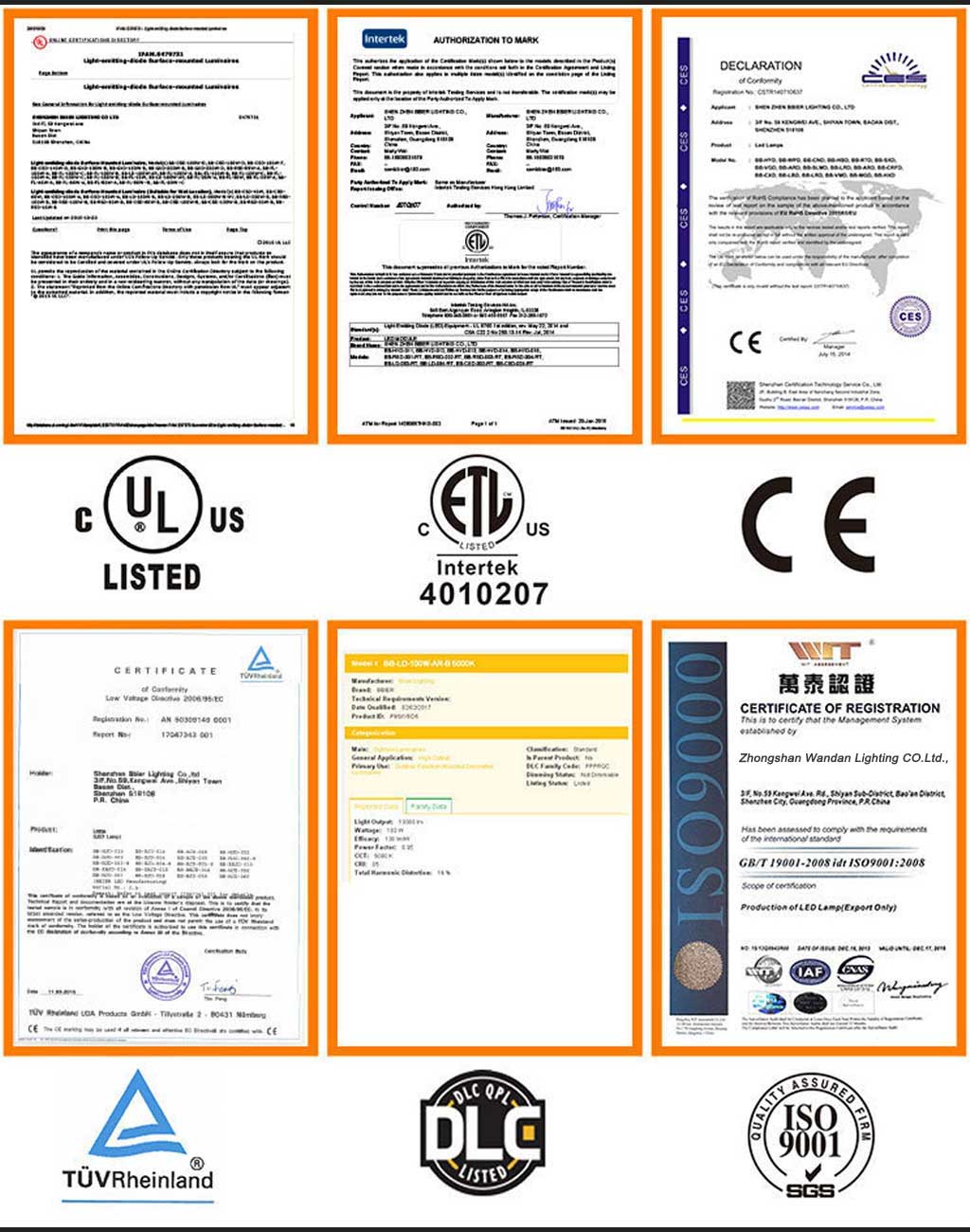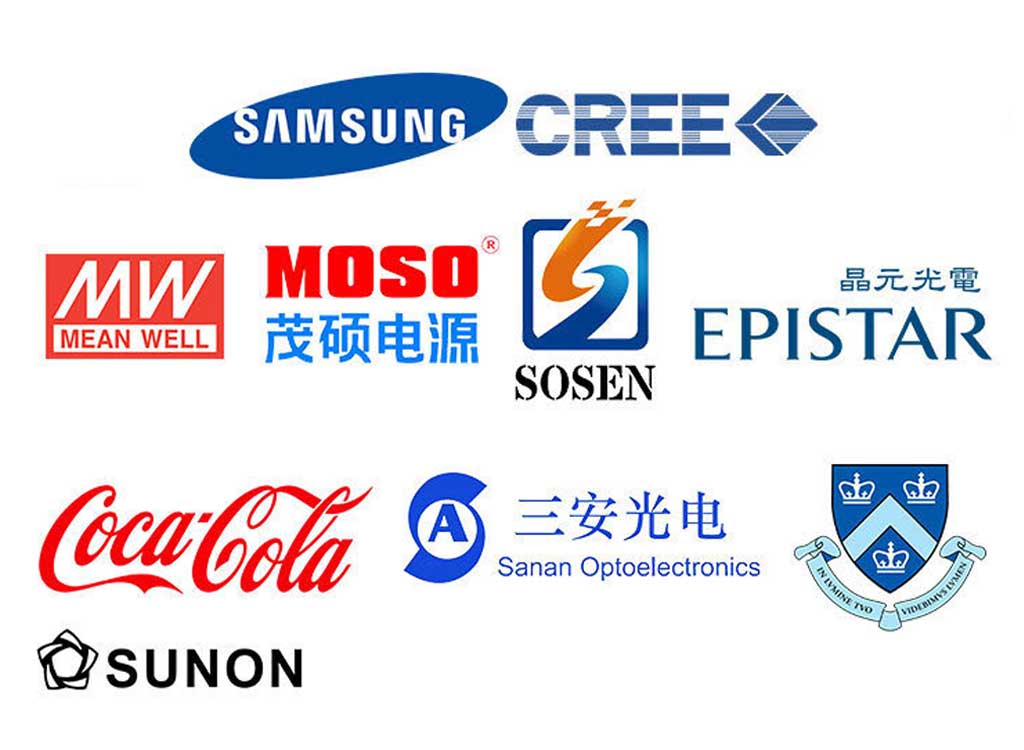 High Power LED Light Production Process