Wandan LED Product Details
PFF: 1632μmole/s(480W),2176μmole/s(640W),2720μmole/s(800W),3264μmole/s(1000)
Full-spectrum design, suitable for the growth of all plants;
The photosynthetic efficiency is as high as 2.8μmole/J, high light efficiency, and more power saving;
Maintenance-free, reducing the cost of use;
Long service life, 3 years warranty for the whole lamp.
Samsung lm301b & Osram 660nm
Use Samsung Im301b with the most efficient umol output on the market and Osram 660nm lamp beads (optional), place them evenly, give you better light distribution, and create a uniform plant canopy. According to customer's requirement, we can also use Im301h and cree xpe leds or add UV and IRled. At the same time, we also have more high-PPF light efficiency solutions for customers to choose from.
Excellent Thermal Performance
Unique appearance and sturdy design, using 6063 pure aluminum material, each radiator weighs more than 1KG, to ensure that the lamp body has a good heat dissipation effect, so that the lamp body can still maintain a relatively low temperature after a long time of work, after 30,000 hours of use The light attenuation is less than 3%, which ensures the long life of the lamps and meets the stringent requirements of commercial planting projects for lamps.
Inventronics Drive Power
Use the Inventronics drive power supply, which is more suitable for commercial engineering use, with a rated input voltage of 120-277V, and we can also provide 277-480V input voltage to meet the needs of larger engineering projects. In addition, we can also provide extension cables between the driver and the light, because some growers prefer to install the driver outside the grow room, or not installed on the light fixture, or on the side.
External Control
This 640W grow light is equipped with an external RJ14 interface and cable, compatible with our controller, this controller allows you to connect up to 200 grow lights, dimming, timing, Turn on or off the lamps, allowing you to control the plant growth lights freely, which brings great convenience to commercial growers.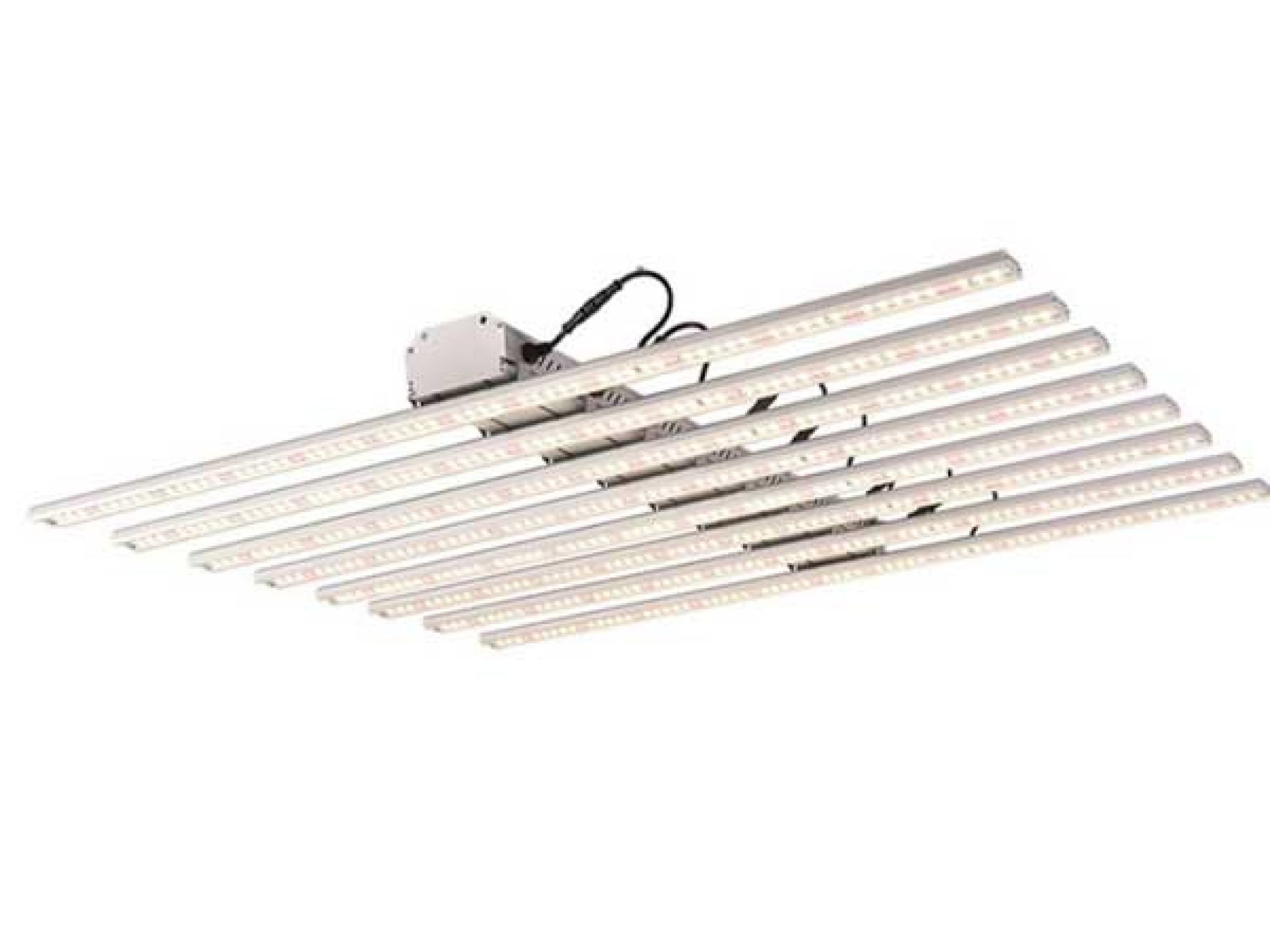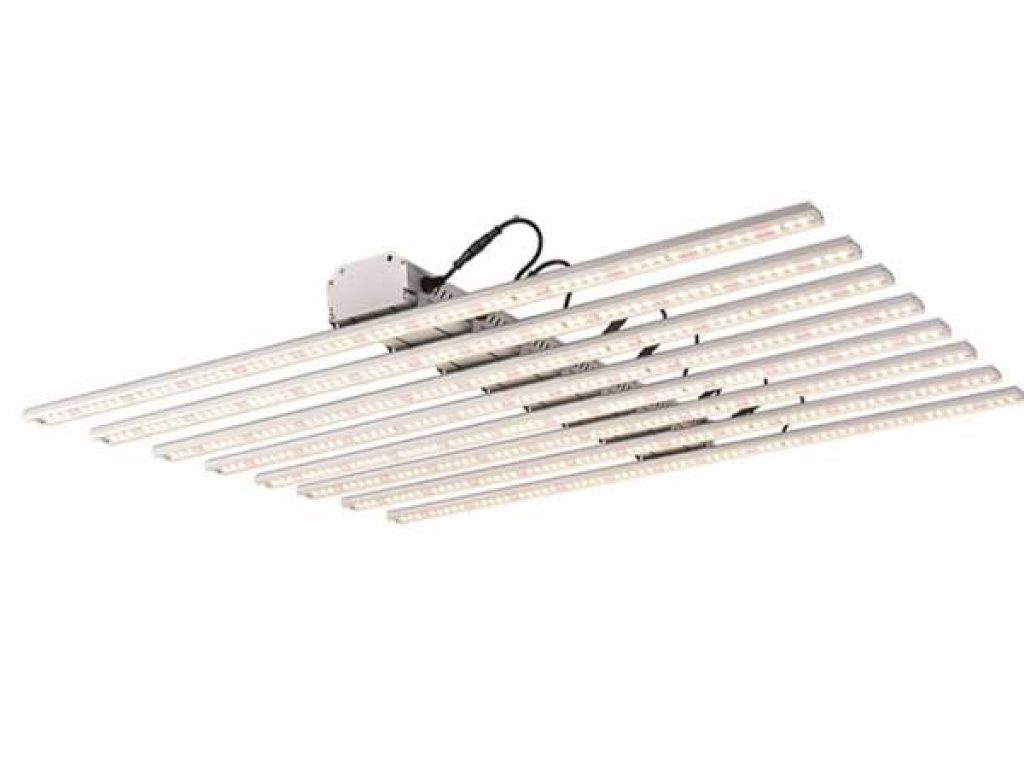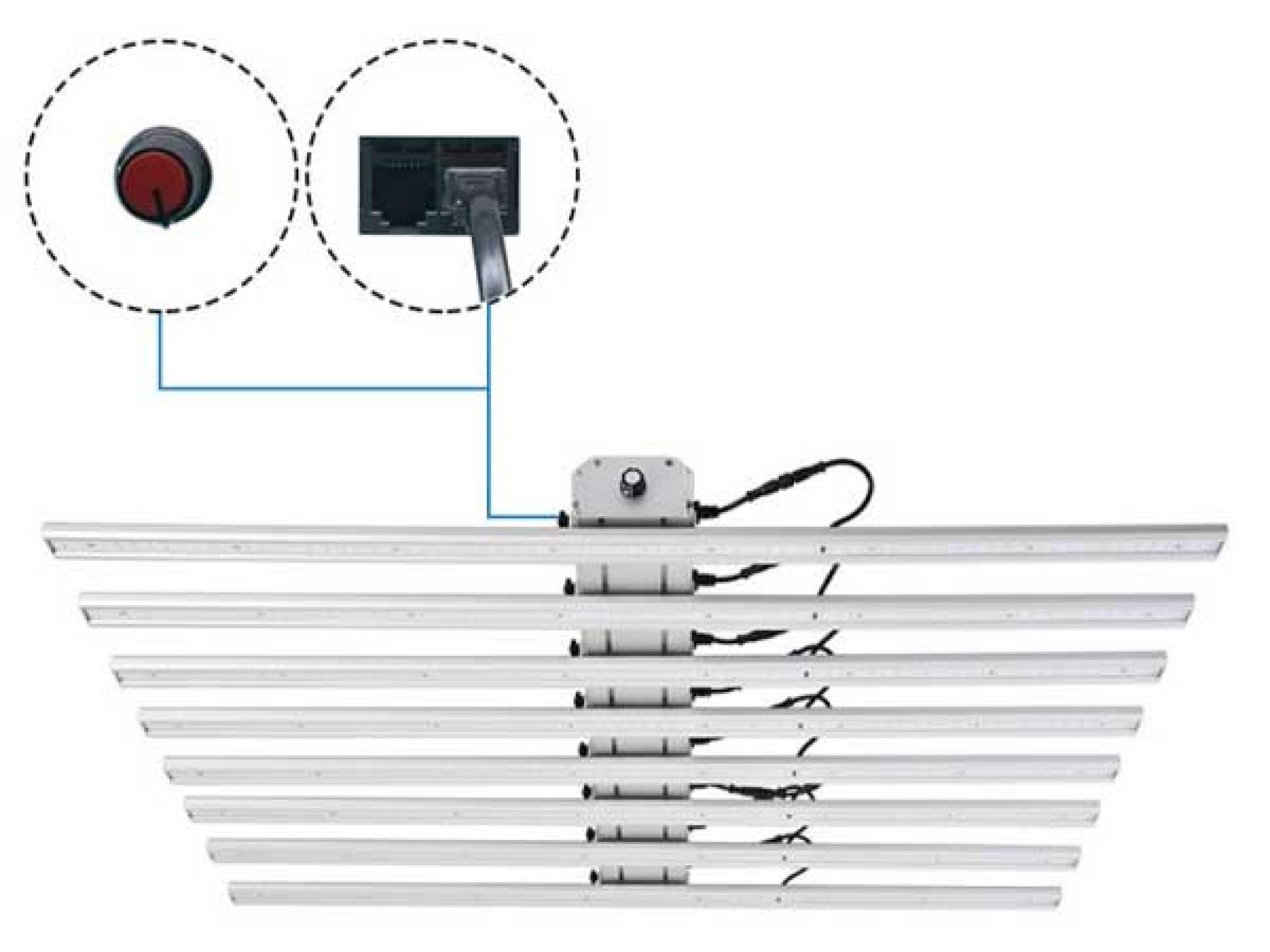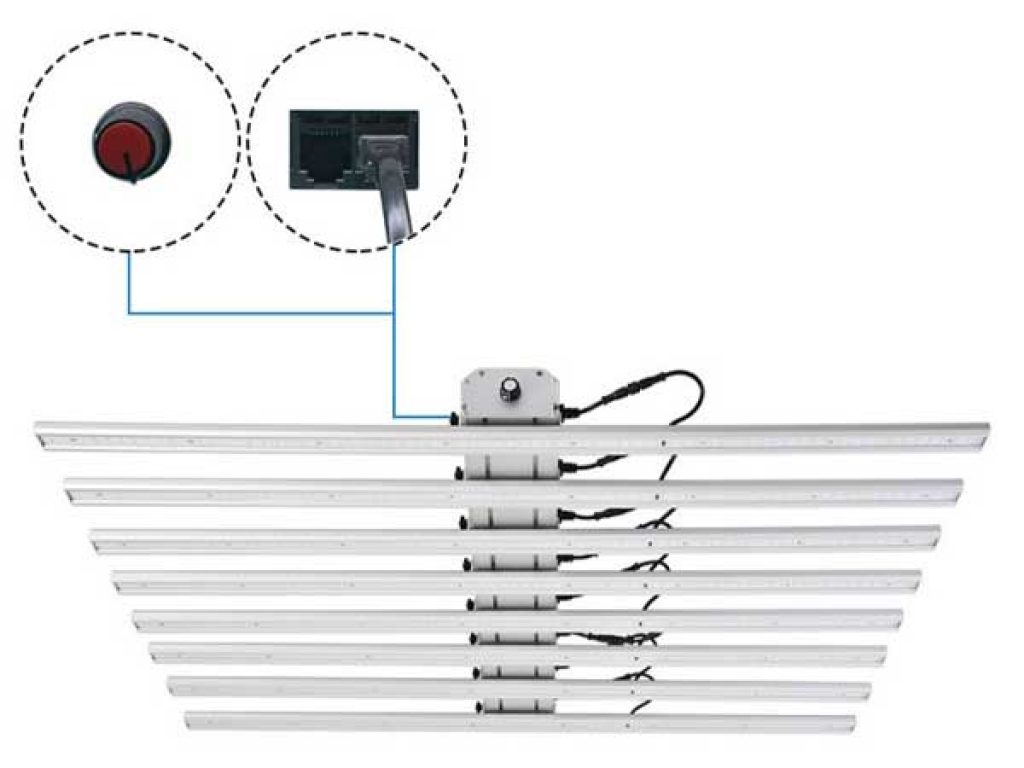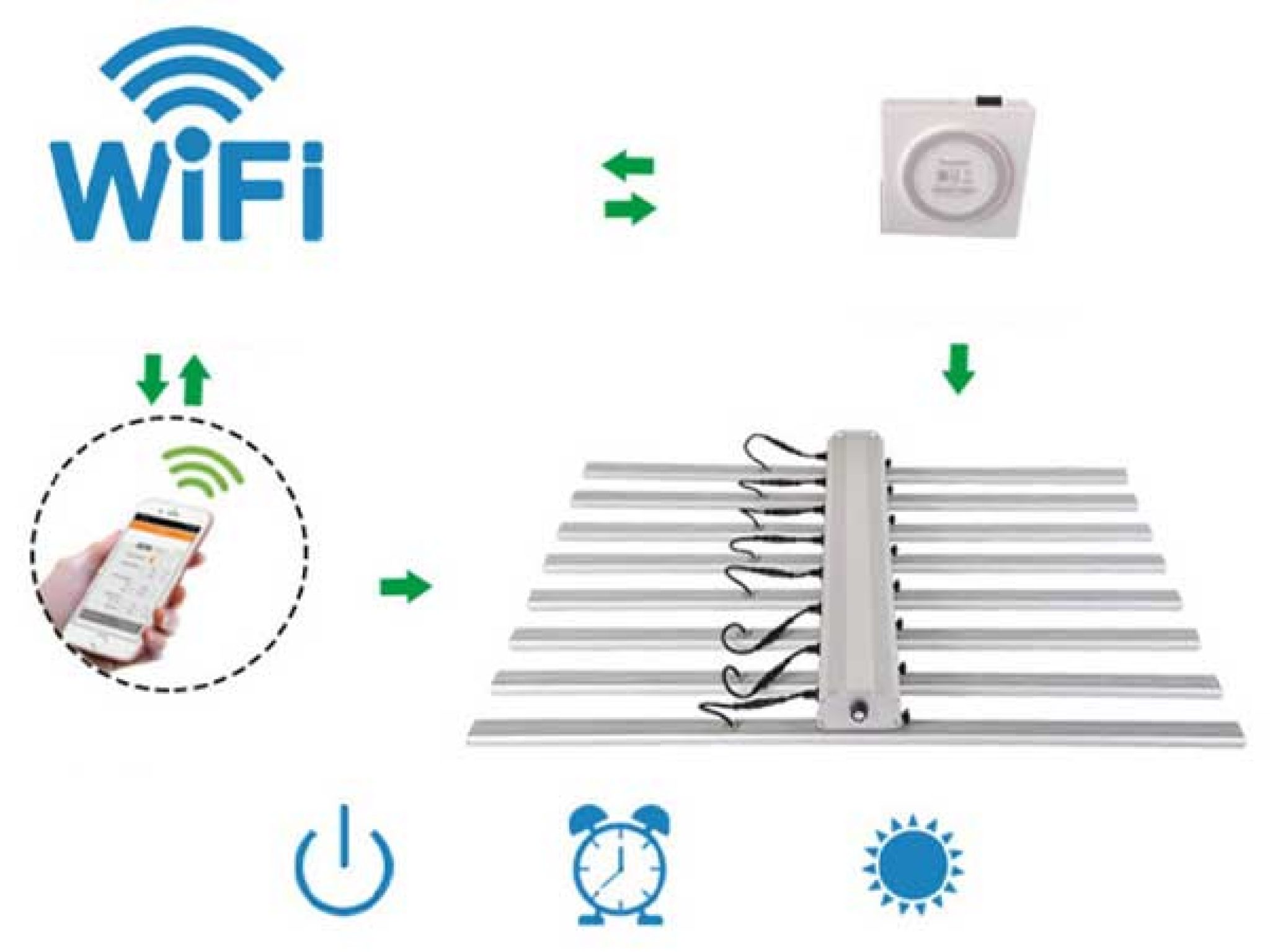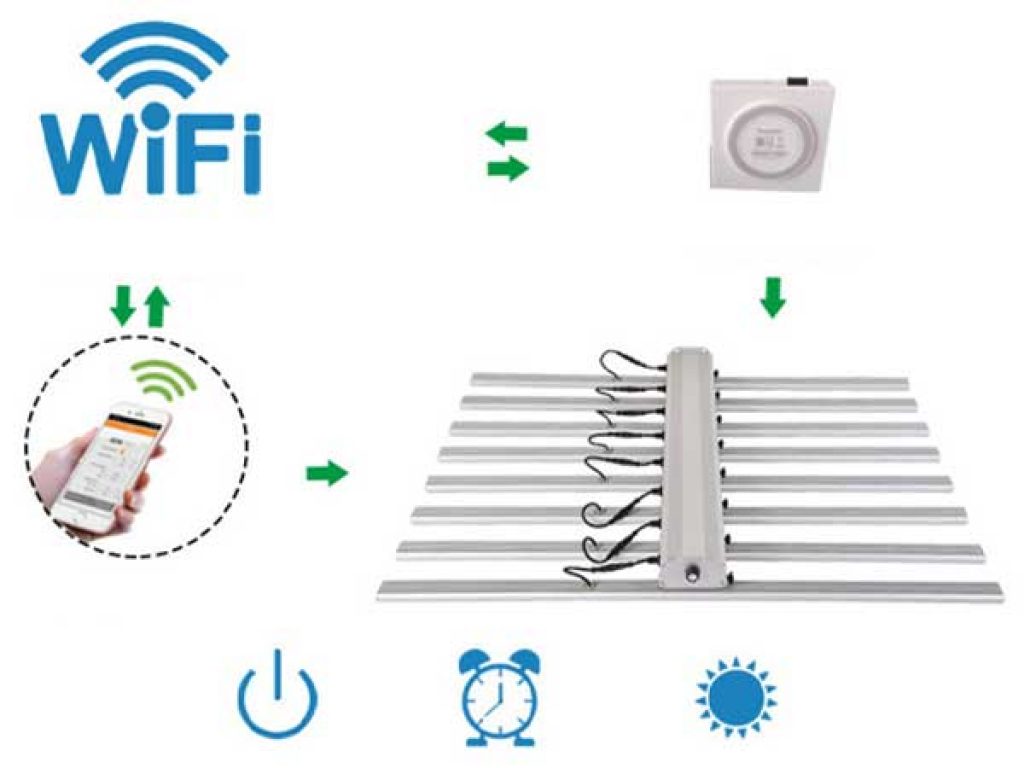 parameter
Spectrum & PPFD Test
group control
Model
BY-ZWZZ-0612
BY-ZWZZ-0812
BY-ZWZZ-1012
BY-ZWZZ-1212
Power
480W ± 5%
/6 Bar
640W ± 5%
/8Bar
80OW ± 5%
/10 Bar
1000W ± 5%
/12 Bar
Size
1200*1050mm
1200*1050mm
1200*1050mm
1200*1050mm
Weight
15kg
17kg
19kg
21kg
PPF:
Up to 1632umol/s
Up to 2176umols
Up to 2720umols
Up to 3264umolls
Efficiency
Up to 2.8umolJ
Up to 2.8umolJ
Up to 2.8umol/J
Up to 2.8umolJ
Product working voltage is AC100~277V,50/60Hz,Please do not exceed the working voltage range.
The lamp cannot be used in violation of any fire regulations.
Input product line, brown is "L",  blue is "N", yellow-green is GND.
Be sure wiring is closed and prevent leakage when installing.
Be sure to disconnect power before installing, don't construction with electricity.


Product Size:
_
47.2″×41.3″×3.93″
1200mm×1050mm×100mm
Net Weight Of The Product:
36.2lbs/16.5kg

Gross Weight Of Product:
44lbs/20kg
Package Size:
1280mm×310mm×200mm
Quality
| | |
| --- | --- |
| Warranty | 3 years |
| Heat Dissipation | 100% passive |
| Waterproof Level: | IP65 |
| Operating Temperature: | -20°C-40°C |
| Life: | 50000 hours |
Warranty
| | |
| --- | --- |
| CCT: | Standard 3000k & 660nm |
| LED Brand: | Osram/Cree/Samsung |
| Beam Angle: | 120° |
| Irradiation Range: | 5×5/1500mm×1500mm |
| PPF: | 1904umol/s |
| PPFD @18″: | 896umol/m2/s avg. over 4×4′ |
| PPFD@24″: | 750umol/m2/s avg. over 4×4″ |
| Efficiency: | 2.8umolJ |
| Installation height: | More than 30-60cm |
Performance
Voltage:
Standard AC100-305V
277-480V optional;
Input Power:
Standard 680W±5%
Overload Protection:
6kv
Power Factor:
0.96
Light Modulator:
0-10v Dimming knob
Power Cord Length:
Standard 1.5m
Power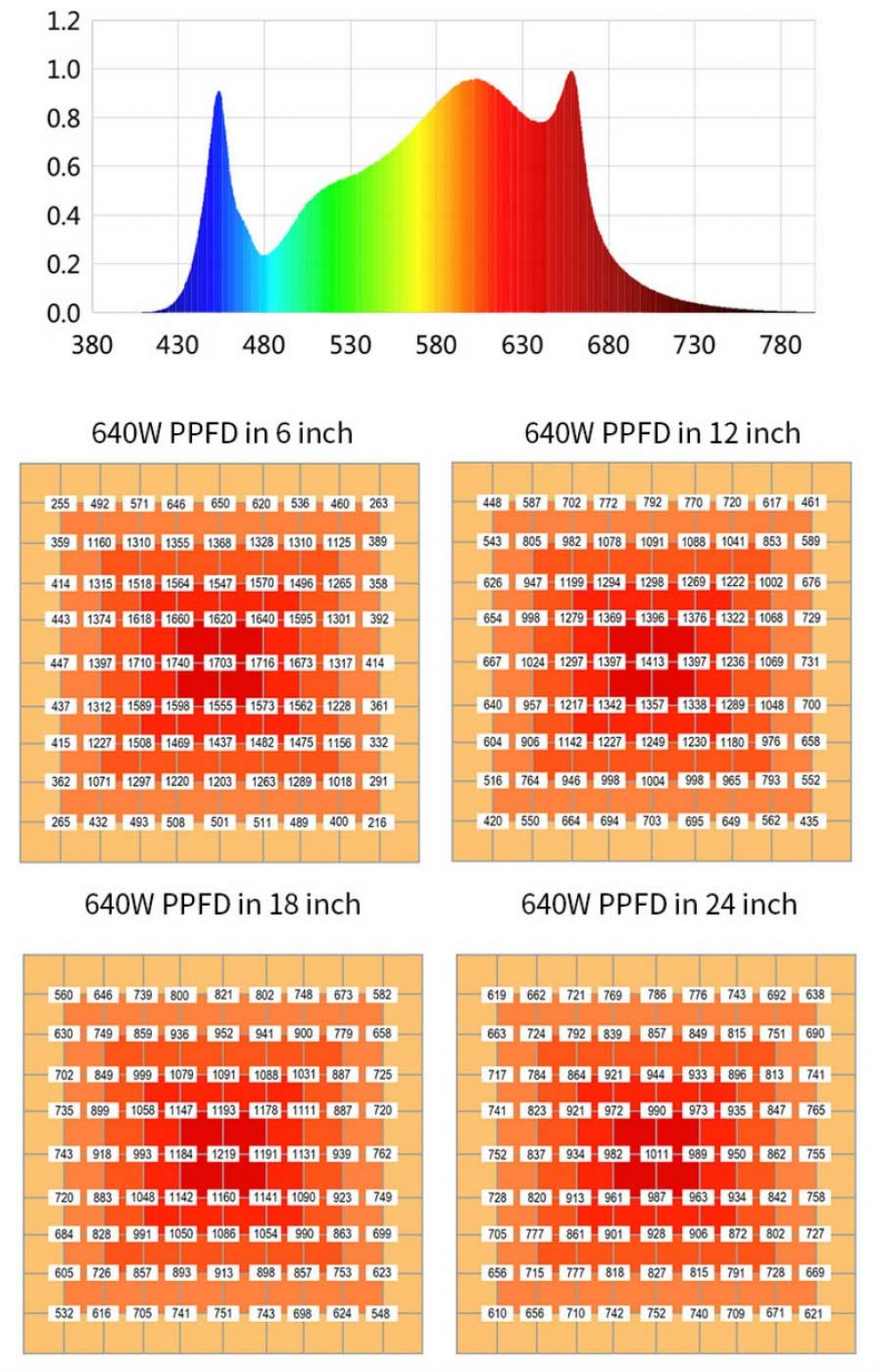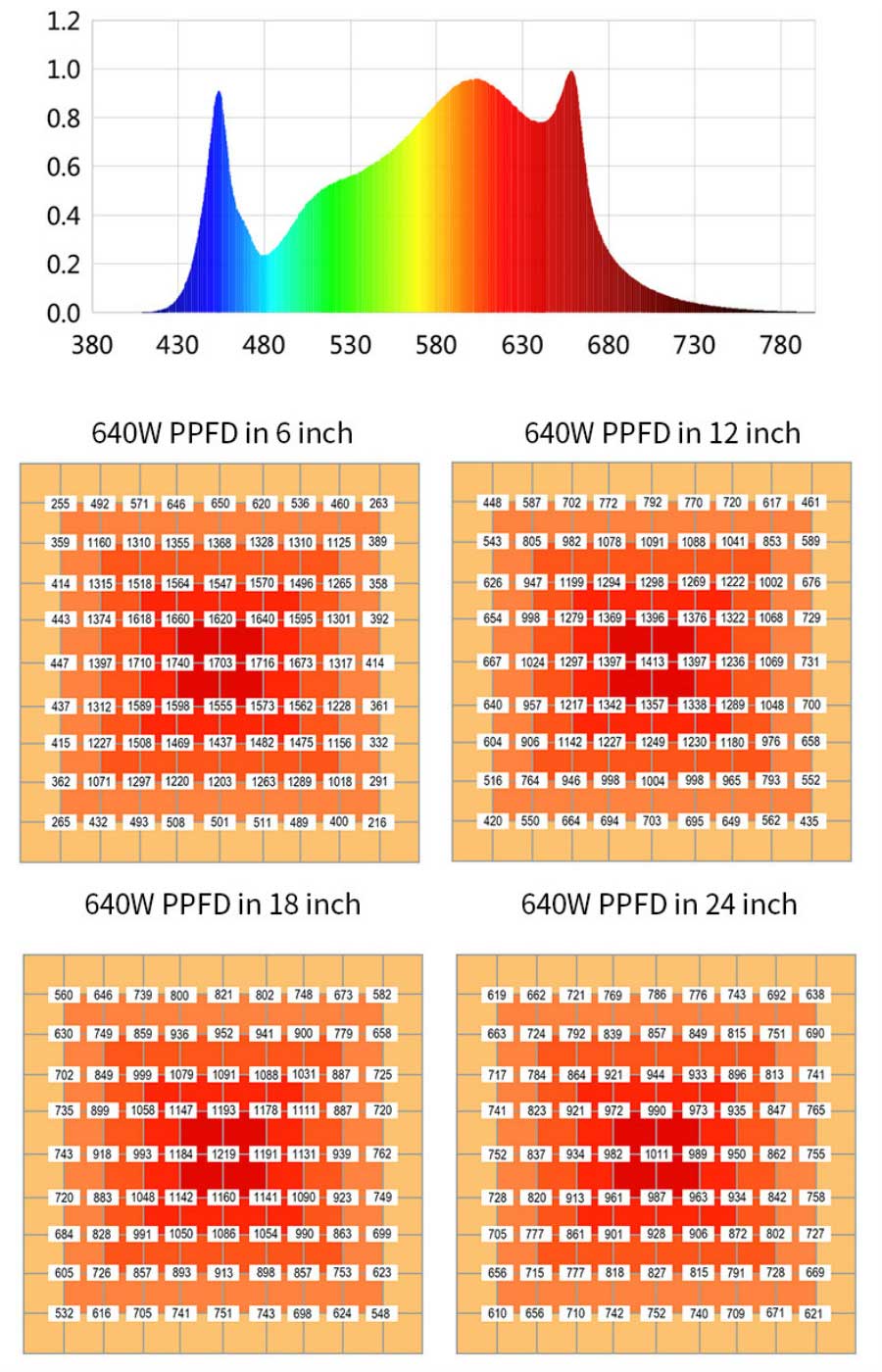 Advantages for dimmable electronic ballast products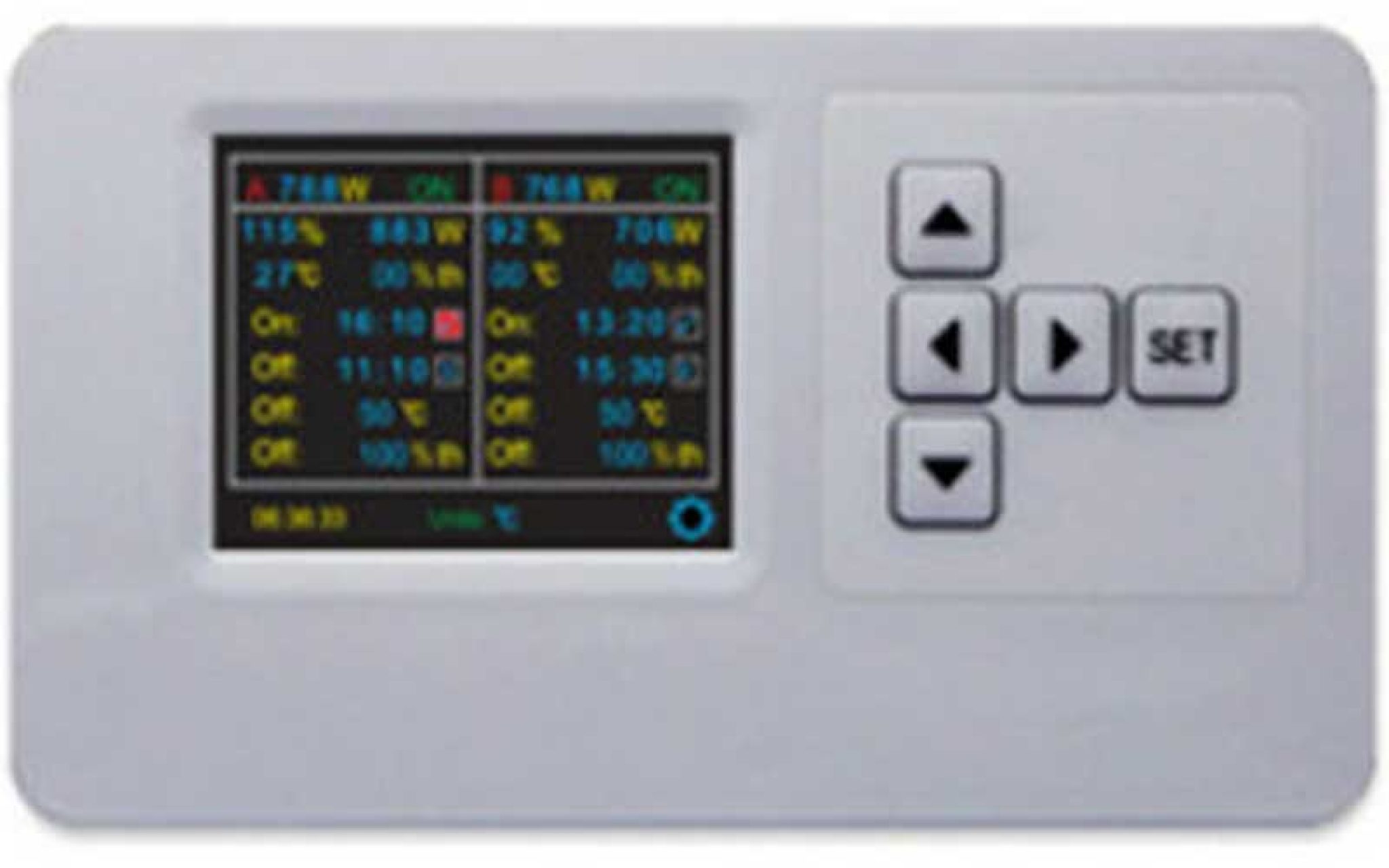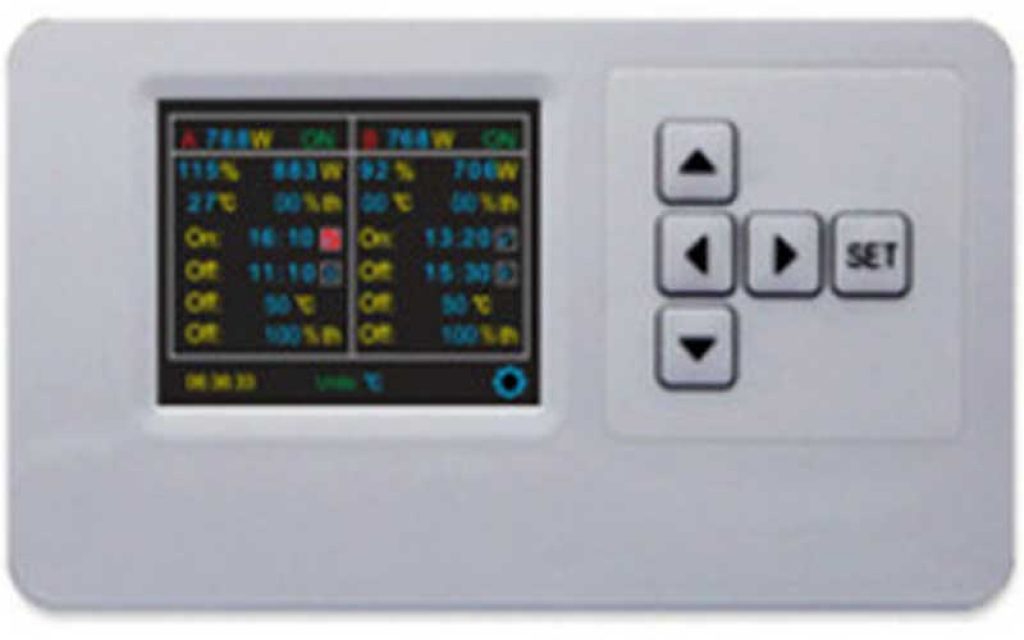 No switchboard is required.
Easy and safe installation (low voltage device)
prevent short circuit
Dual Temperature Safety Features
Control up to 100 horticultural lights
Display output as W or %
Temperature setting automatic shutdown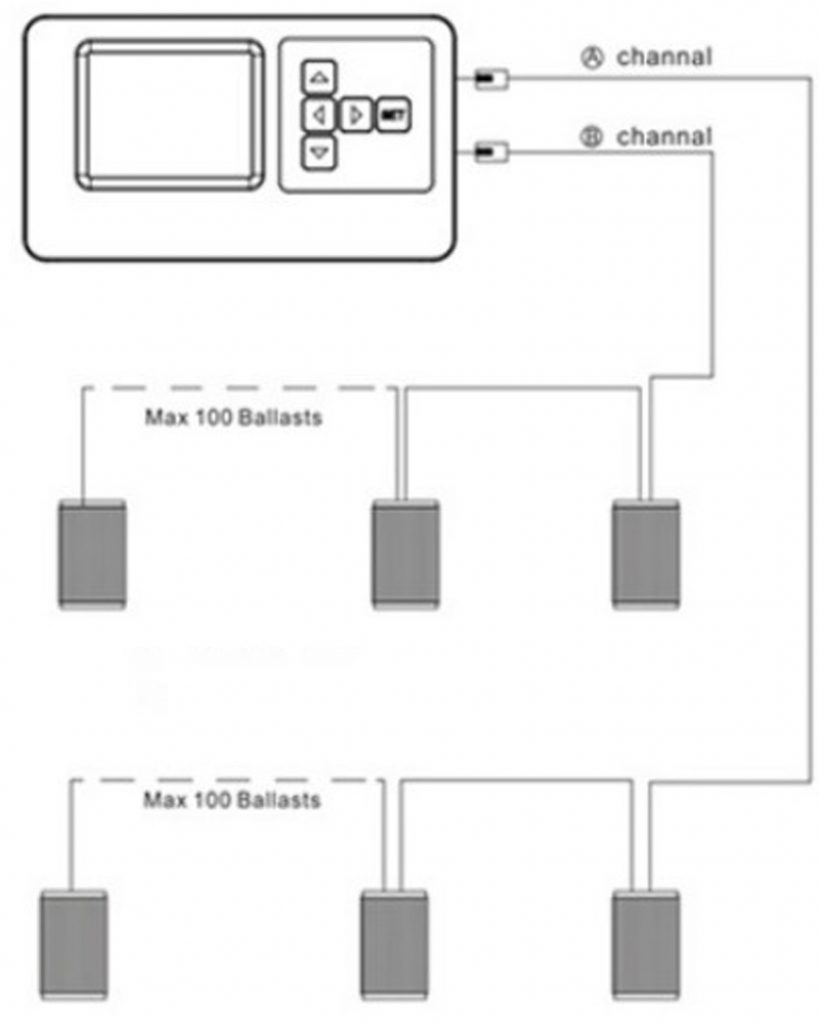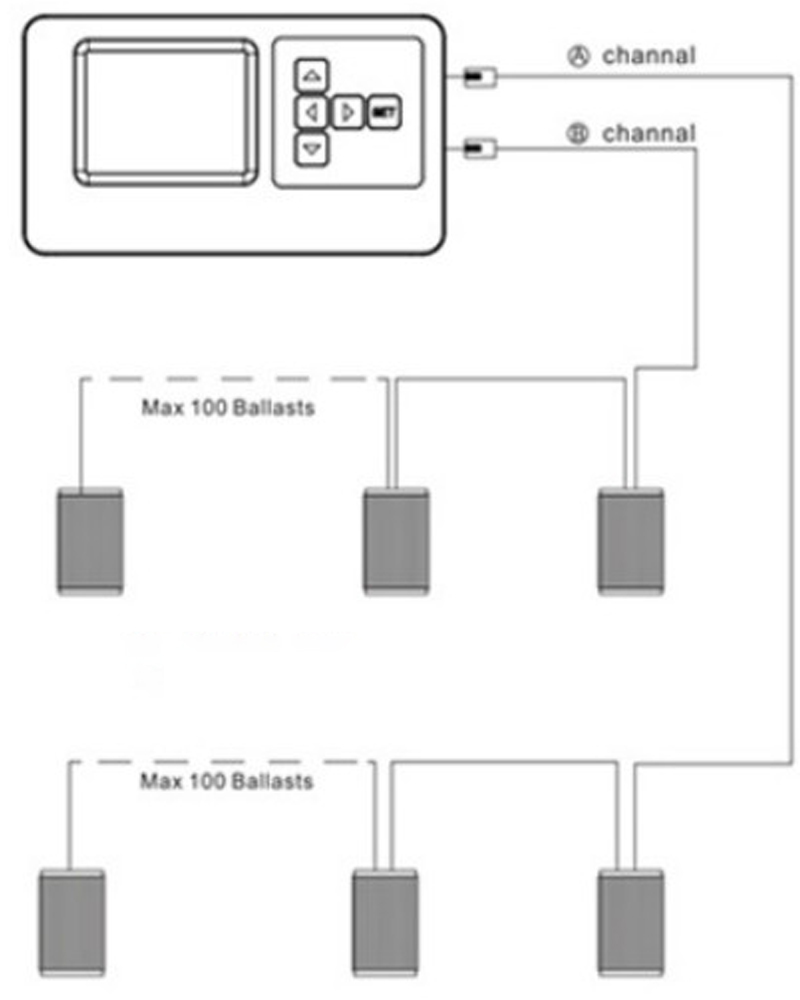 ---
Our LED high bay light including linear high bay, round high bay adopts new materials(graphene) and new technology(POB). The light efficacy is up to 160lm/W~190lm/W, which is ideal replacements for 250W~600W metal halide fixtures. Intelligent control can be supported to provide the energy-efficient solution for your factories, warehouses, hangars, etc.
2023 Best LED High Bay Light for Wholesale
High-quality Led street light wholesale from Wandan Lighting. Contact us for preferential price from leading led street light manufacturer in China. There are three types in LED street light with new technology, isolated driver, integrated driver and solar system. All of them adopts 3030 or 5050 LED chip and professional roads lighting optical lens with high efficiency(160lm/W) and uniform light. Various wattages from 10W to 500W, which suitable for 3-12M poles, and kinds of roads lighting, including the off-grid area.
LED Flood Light is designed for outdoor and indoor lighting purpose, and helps to improve visibility, enhance safety, and cut down energy consumption. Innovations and leading technologies can always be found in every of the flood lights, and that's exactly what forms their unrivaled performance. Choose from Wandan portfolios, light better, save remarkably, and enjoy the great durability.
Wandan Lighting offer popular led stadium lights to meet the different types led lighting demand of the gymnasium (football, basketball, baseball, tennis, soccer) and the arena applications, keeping enough light to illuminate these sport places while reducing the light scattering that causes light pollution. The led lights save up to 88% in energy consumption and last more than 60,000 hours. High-quality radiators reduce heat generation, thus reducing the load on air conditioners. What's more, the 4000k color temperature and 5000K white color temperature are the favorite bright options.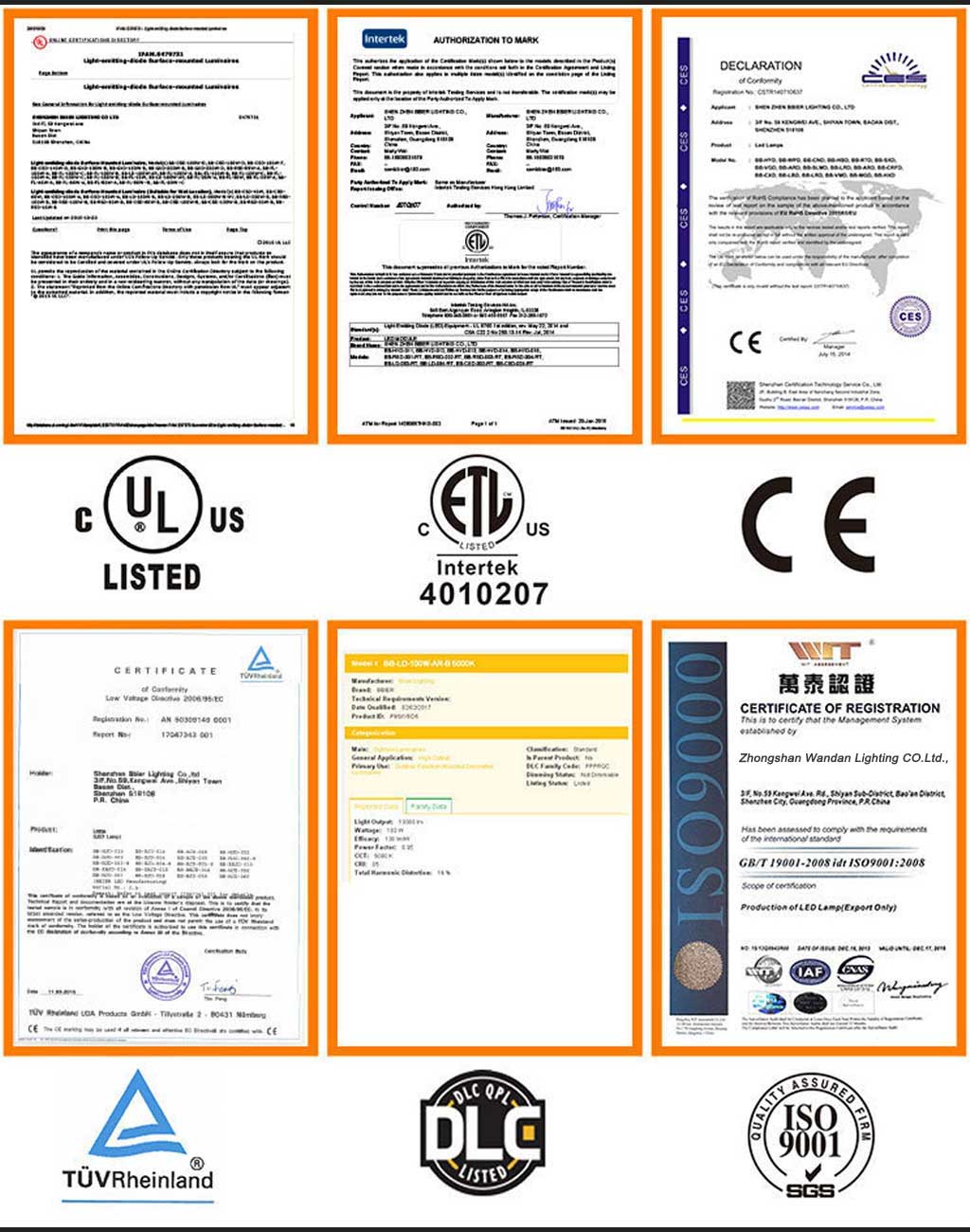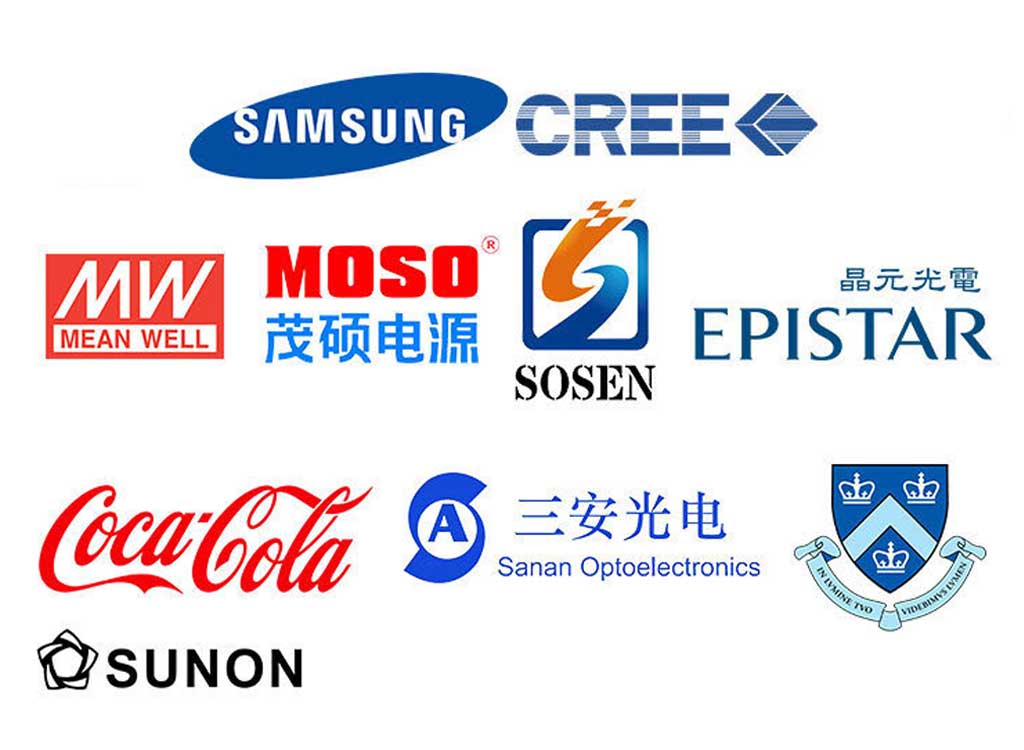 High Power LED Light Production Process